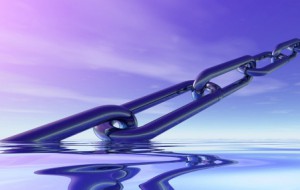 The lines blur when the various lines claim they are deluxe or "five stars". To truly differentiate overall quality, our team of nationally-recognized, award-winning river boat specialists, evaluate ships on a 20 anchor system. Here is how to interpret our ratings system:
5  Anchors –    Trust us, you might be better off on Amtrak. Better to swim the world's waterways.
8  Anchors –    Satisfactory though not at all memorable services. Non-inclusive with upcharges for many services including alcoholic beverages and gratuities as well as some shore excursions.
12 Anchors –    First class, good food, more upscale clientele, some new ships of note, good land tours, some large true balcony cabins and a fully English-speaking crew
15 Anchors –    First class with better than average food, wines, sightseeing options, and personal, anticipatory service. Tour leaders are provided to oversee local sightseeing.
20 Anchors –    Equal to the level of quality one would find aboard five-star cruise lines, truly personal service (they know your name), outstanding food and wine options, the best sightseeing available, larger than normal cabins with full balcony suites. Sophisticated, well-traveled clientele that demands the best.