DIRECT ANSWERS TO YOUR RIVER BOAT QUESTIONS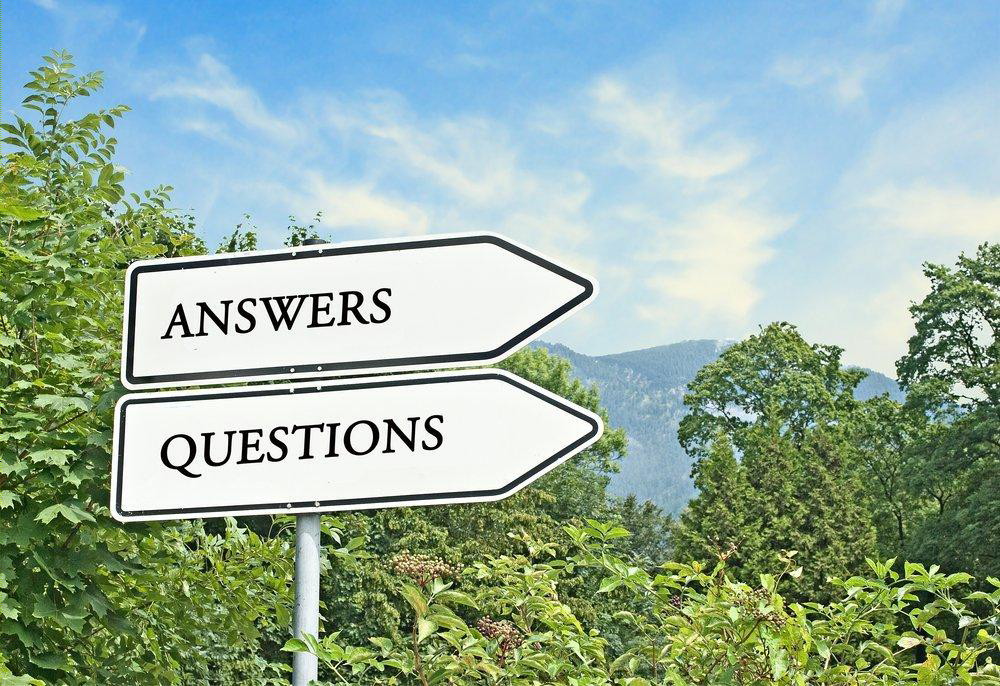 Q - Unfortunately, I left me husband get away from me for about an hour last Saturday and he came home with a Viking River confirmation for a cruise in France that includes the Bordeaux. I love exploring different cuisines but I am expecting bland food given the age groups on these river groups. God forbid the chef should toss some salt and pepper on the dish!  It was thoughtful of my guy but I wonder how frustrated I will be with the food given that I watch the Food Channel virtually all day.

A -  Not sure that watching the Food Channel really qualifies you as a "Foodie". We  think you have to actually go out and enjoy fine meals while also doing some cooking at home.

You may be pleasantly surprised. Viking River is the largest river cruise line, by a wide margin, so you tend to read more complaints about the line on self-appointed "critic" boards. The fact is that you will have ample opportunities to step off your boat to explore local cafes, markets, and restaurants on your own. You will have the opportunity to interact with locals and you will find a surprising numb  of food oriented tours off the boat.

Just like tour operators and cruise lines, river boat operators are constantly trying to find affordable locally sourced ingredients. Viking offers European cereals and locally cured meats and cheeses to its guests. But you will also find Scandinavian offerings such as pickled herring and smoked salmon. You will also be able to dine outdoors in the Aquavit Terrace.

We don;t want to ruin any surprises but when you get your list of available shore excursions you are going to see that you can go truffle-hunting, meet with local vintners, tour an oyster farm, and spend some time in a wonderful covered food market. Now, unlike the top-rated lines, Viking will charge premiums for many of these experiences. But you should know that if you are willing to pay for special shore excursion foodie experiences, they are available.

As to the idea that river boat food prepared on-board is intentionally bland - you are essentially correct. Half of the passengers will likely be on a salt-restricted diet  - the other half should be.

Q - We are looking for some priority access advice. We would never consider anything less than the best when it comes to our first river cruise. I just could not abide a 150 square foot cabin - I would need at least double that to feel any sense of comfort and luxury. Your excellent site makes me think I am Tauck material. But you have implied that their top suites can sell out up to a year in advance. I want a prime season cruise In early September on their 11-night Monte Carlo to Paris in 2017. My local travel agent says simply "the books aren't open". Is that accurate, is there a strategy you all use, and, I suppose, am I in need of  a new travel agent?

A -  Contact us and we'll take care of everything. You can be placed on a priority wait-list for 2017 immediately. You will receive a wait-list confirmation and you will be assigned the space you want on the day the books officially open. You will not need to put up any cash in advance.

We don't know your neighborhood travel agent but in general we would point out that the word "agent" is a major clue. The word refers to being "agents" of the airlines. Most travel agents spend a majority of their time making air arrangements. You need a cruise and river cruise consultant to handle your booking. You should not be charged any fees for their services.

Q - Do you know anything about an accident that occurred to the Viking longship, Hermod, in the early morning hours of June 7, 2015 on the Rhone River?

Can this accident be verified? The Viking cruise, "Portraits of Southern France", scheduled to begin on June 7, 2015, was cancelled and all those who arrived for the cruise were told that the Hermod, while being brought to Avignon for the beginning of our cruise, struck a bridge support in a wind storm and was severely damaged. My wife and I were among those who were affected and had to fly back home to the USA.

If you cannot provide information, can you refer us to the appropriate governmental/maritime authority who would have this informatIon?

A - So sorry to hear that you were so badly inconvenienced by this accident. River boats generally continue sailing during inclement weather and this accident appears to be the result. The damage is not being exaggerated and repairs are required. The facts are, in general, as you report them.

We see no need to contact any maritime authorities in Europe. That would be, likely, a frustrating experience. In the States, Viking is a member of Cruise Lines International Association but they act more as a marketing organization for the member lines. Writing, as a one-booking entity to the line's Customer Service people might earn you a future cruise credit but you represent little clout with a line as large as Viking River.

Your cruise consultant is your true advocate in this kind of situation. Your agent will be working within the Viking sales structure to secure the best possible financial relief on your behalf and to get you all of the information related to this accident that you are requesting. You have paid your agent a commission of at least $1,000. They need to earn it when things don;t go as planned.

Your travel consultant hopefully belongs to a consortium group representing millions of dollars in annual revenue. As such, they will have clout that you as an individual will not have. You need to contact your travel agent and you should expect their cooperation and advocacy. Please advise the outcome as we are anxious to see how Viking reacts to your travel agent's efforts.

Again, so sorry this had to happen to you.

Q - Retiring (I hope) in 2016 and will be traveling through Italy from Sept 15 to about Sept 30, 2016 with another couple. Flying out of Chicago (Oak Brook) My wife and I plan to take the train to Lucerne for a couple of days after leaving Rome (been there before and loved it). Thinking of taking a river boat cruise around Oct 1st and flying back out of Amsterdam. Since I will be retired - I have plenty of time. Is this our best option or should we look for different itinerary ?

A - It is tough to make snap judgements without all the facts. Donald Trump can do it but we can't. Given the fact that you want to spend time in Switzerland, we would look at the itineraries that begin or end in Basel. Uniworld, AMA, and Viking River have good itineraries in the region. We would suggest you look carefully at AMA'S Enchanting Rhine program that gives you two nights in Zurich and two nights in Lucerne mid-cruise.

Q -  I am starting to plan my 50th birthday party on a river cruise in Europe. I will have approximately 6-8 persons traveling. We have 2 singles (issue). I am looking for the most economical cruise that can handle our couples and singles. I was thinking of Nuremberg to Budapest but with the influx of people fleeing bordering countries and flocking to Budapest, I do not feel this will be a good fit. I love scenic, walking, art and wine. Some of us are very active while others are slow movers. I am also an RCI timeshare member and can get discounted rates with most of the water way cruises. I would really appreciate any and all help. Again this is for the big 50.... Thanks.

A - Thank you for visiting us at riverboatratings.com And congratulations on your approaching 50th. The procedures to follow can get confusing. This is what we would recommend:

01 - Research the lines with whom your RCI timeshare will get you a substantial discount. It  is likely you will need to  book it through them to get the discounts. Be cautious - it is possible  you will be talking with someone who thinks a riverboat is some sort of canoe.

02 - If they will allow you to choose a consultant, we would suggest finding someone locally who really knows river boats well. You should meet with them face-to-face to plan this special event.

03 - Pay less attention to the fare for doubles and look carefully at single rates. If the single rate is not attractive, and you pro-rate, the fare will be much higher for everyone. Do not expect to earn a free cruise. That begins with 15-20 guests. River boats will not grant free trips to any group below that level. Don;t negotiate this personally. let your consultant deal directly with the line.

04 - You are seriously overreacting to the situation in Budapest. If you are traveling next year, the situation should be a non-issue as Budapest is just a passing point for the refugees, who are headed further north.

05 - We do like the Nuremburg - Amsterdam Routing. Basel to Amsterdam is also a nice itinerary. Good choices.

06 - Your consultant will make several recommendations but, in terms of best value, we would suggest you look most carefully at Emerald Waterways, the budget brand belonging to Scenic. You should also look at Avalon and Viking River. Those three lines will get you the best pricing. Some of the very best values will be found on Avalon and they have several lovely new-builds. None of these lines is inclusive so your actual cost will not be determined until you get back home where you can get suitably depressed when the final bills arrive.

We hope this outline will help you organize your approach to this important trip. Try to select a consultant who is a member of one of the two or three most respected consortium groups. They will have more clout than agents who don;t as they will likely represent millions of dollars in consortium bookings. Key question to ask: What arrangements will my boat arrange for "The Walking Dead" - as some industry types jokingly refer to  slow walkers. Make certain there are enough bus tour overviews to accommodate the slow walkers in your group so they don;t feel left behind.

Q - You have not mentioned Emerald Waterways in your reviews and some friends have asked us to join them next summer on a river cruise. They did volunteer that Emerald was a "great deal". Any thought on the line would be appreciated as we don't believe a word on the so-called "critic" sites.

A - You haven;t heard much about Emerald for two reasons. They are a new brand and just started operating on Europe's waterways in 2014. They are also the "budget" arm of Australia-based Scenic, one of our top-rated lines.

Emerald is not very well known and your travel agent may have a little trouble booking them. But the value your friend mentions is essentially true. Emerald comes in with some very attractive pricing. The down side, we suppose, is that your fellow travelers may be budget travelers from Australia and other parts of the English-speaking world. So Emerald will likely (we certainly want to give them more time before passing any judgements) attract a lower socio-economic demographic.

The ships are actually extremely attractive. They have a sliding glass roof, light filled-terraces,and some lovely panoramic balcony suites.The design is contemporary. Guests get free Wi-Fi and tipping is included in the fare. Wine of dubious lineage, beer, and soft drinks are included. Bar drinks, however, are not and many of the better shore excursions are sold at a premium. This is not an inclusive product. Our bottom line is that you consider Emerald if you are on a tight budget and would enjoy traveling on a boat where Americans are a distinct minority. Donnie Trump, we suspect, would not book Emerald.

Q - We've done Uniworld and loved it. Their Rhine program was really well planned and we love the beautiful decor and, what we felt, was excellent food. We've traveled throughout Europe since my retirement on cruises, river boats, and both Insight  and Collette Tours in Europe. Our son keeps telling us that we're not well-traveled unless we see some of India. The other day we received a mailing from Uniworld that offered some special rates, I suppose if we book it through them, on a 13-Day itinerary called India's Golden Triangle and the Sacred Ganges. We're really tempted but we need you guys to sign off on it. We're both retired execs in Tempe, great physical shape, early sixties, prefer Colbert (so far) to Fallon.

A - Don;t stop - Go. This is a lovely program that starts in Dehli, takes in the Taj Mahal in Agra, explores the pink city of Jaipur and see the wonder of the Ganges including Mother Theresa's home in Kolkata and Vedic temples built by Hare Kirishnas (no not the ones from the airport).

Yes, you will experience heat, pollution, some stench, and beggars. You will likely get some stomach issues during the trip. But the river, the mountains in the background, the colors, the sounds, and the humanity, make this a trip that is high on our list. Most visitors to India find the destination's challenges to be well worth the effort. And we love the interior design of the new Voyager 11. As usual, Uniworld has done some interior design work that surpasses the minimalist design on so many river boat look-a-likes. We enthusiastically vote with your son. If, by the way, you are into photographer, this can be the most rewarding journey you've taken in recent years.

Q - Hoping you could help me with an initial question re; river boat feasibility before I explore this any further.

My 85-year-old mother would like to participate in a river boat trip -Danube/Rhine, with her three able-bodies spouses children and their spouses. Mom is healthy except for her limited mobility. She can walk, but only for very short distances. She would be willing to use a wheelchair however, if one were provided for excursions.

I want to know if this makes any sense to pursue or,perhaps, if we would be better off to just explore other travel options. Any help you could give us about this would be very much appreciated.

A - Our first obligation is to "Mom". This may be the last trip where she can gather the entire family and it needs to be perfect. On the basis of what you have described, we would urge you to avoid a river boat vacation. The river boats will not provide a wheelchair nor will they allow their crew to assist in handling the wheelchair on the gangway. They are concerned about litigation issues. River boats are designed to appeal to mobile adults including slow walkers. But young children or adults who require walkers or wheelchairs will be uncomfortable with the lack of facilities for those who may have special needs.

Rather than try to get around all of this, you should concentrate your efforts looking for a small cruise ship with excellent facilities and a high level of guest services. They will permit your Mom to bring a folding wheelchair on-board and will generally assist at the pier etc. Since most of the Top Ten Rated Luxury lines (www.luxurycruiseratings.com) are inclusive, and come with significant discounts, you will find that the total value of cruises on oceans or on rivers is often quite compatible.

Q - Have read this information about water levels in Europe. Really wonder why yours is the only site to talk about this honestly? It sounds as though the Rhine has fewer problems because of the dams that have been built. So why don't the folks along the way in Austria, Hungary, etc. just build more dams?

A - The answer to your first question is that we do not take promotional money, free trips, marketing funds, or advertising to support our Media Group consumer sites. So we are free to be truthful.

As to your main question: The small towns and cities that line Europe;s waterways are generally opposed to spending a great deal of money to pay for infrastructure that primarily benefits the river boat operators. Since sightseeing is always included ion any of the major river boats, it is felt that the local economies do not derive a great deal of financial gain from day visitors off the boats. So the real story is that the local residents along the waterways do not see the advantage of being taxed to replace infrastructure that has worked for them for hundreds of years but may be a bit of a hinderance to the river boat operators.

Q - This has really been eye-opening. We've been really excited about the AMA Waterways river cruise we booked for next August. We are doing their Legendary Danube itinerary, the one that gives you three nights in Prague. What happens if we arrive in Europe only to find that instead of a terrific time on the AMADante, we'll be getting on a Greyhound bus. Will AMA give us advance notice and what kind of reimbursement can we expect for having our vacation pretty much destroyed?

A - Your bus will be considerably nicer than the one pictured above. And the majority of guests on your cruise will end up praising river boat management for the way they reacted to water-level related itinerary changes. In fact, it would be highly unusual for you to remain off the boat for more than one or two nights. That said, here is what you can expect. Your final documents will go out about two and a half weeks prior to departure. No one at AMA will know what the water levels will be when you arrive in Europe. Should itinerary changes become necessary, your agent would likely be notified - but not always. At AMA, the policy is to reimburse you at a rate of 15% for each day of itinerary deviation in the form of a future credit. Every one of the lines in our ratings now embraces a policy of future credits for disrupted sailings. Of course, the issue is that many guests are not pleased with the way things are handled and they will never want to sail with the affected line again. So a future cruise credit is essentially useless, particularly since it cannot be used by a third party. To the best of our collective knowledge, all river boat companies are now using future cruise credits rather than cash reimbursement. It is fair to say that their corporate viewpoint is that, after all is said and done, water levels are not under their control and they are being generous to even offer future credits for water level issues.

We do suggest that every potential river cruiser strongly consider our ratings. One of the major factors for a high rating on RBR is the manner in which problems are dealt with tot he guest's satisfaction. We have found, over the years, that there are vast differences in the way that these lines react to emergencies or operational problems. Vast differences. When the skies are sunny and the water levels are ideal, you can have an excellent sailing experience on any of the lines we include in our reviews. The consumer has to think about how they might perform when everything is not ideal.

Q - We are only eating organic food. No sugar, grains or butter. Beef must be 100% grass fed, chicken must be organic and pasture raised (not cage free) Salmon must be wild Alaskan (Frozen is ok).

I have contacted Silverseas and Regent but find they really do not accommodate organic. Do you know of any travel companies cruise lines or river cruises that we might check out. Let me know if you can help.

A - We are afraid not. The best we can come up with is to suggest that you bring home some of your favorite organic food, prepare it it in your kitchen, and turn on some old episodes of Love Boat.

Here's the problem. It's a cost thing. The food purveyors who deliver to cruise lines and river boats are not able to stock organic products to be shipped in bulk. If they did, the cost would be astronomical. There are also some marketing implications inherent in offering organic food in large dining rooms. It would imply that the food the majority of guests are eating is substandard, something that the lines certainly would not do willingly.

The closest you are going to get is a cruise or river boat chartered specifically for vegans. (Yes, we know that veganism and the organic movement are two different things) There is a company called Vegan River Cruises that is based in Munster, Germany that you may want to contact.

Or, you might want to loosen up and start to really enjoy fine cuisine. And if you lose two or three years at the end, who really cares? The 90's are just not that much fun from what we hear anecdotally.

Finally, we should make mention of the serious liability any cruise or river boat company would be taking on if it claimed to have an organic menu. Mislabeling happens more often than we imagine. No one wants to be sued because the Salmon being served in the dining room was raised in New Jersey instead of Alaska.

Q - My husband and I are looking for a mid-to-late August River Cruise. Preferably from Bucharest to Budapest. We'd like to spend some time in Prague pre or post cruise. Very confusing on best cruise that fits us. Can you assist?

A - If you don;t mind, we are going to use your note as a bit of a "case study." Ask any web site that claims to specialize in cruising this kind of question and they will get back to you with an immediate suggestion and some sort of "deal" if you give them your credit card right away.

We do take on the most interesting of the potential clients who contact us. But there is no way that we are going to try to dazzle you with an immediate answer. There are many things we would need to know about you before making any serious recommendations. How old are you? How ell traveled? Have you cruised any of the world's top ten rated cruise lines? Why have you selected this itinerary? What are your service and dining expectations? Do you want a top tier cabin (Many of them are sold out for the 2016 summer season on the better lines)? How are your walking skills? What is your "Sophistication Comfort Index"?

Once we know the answers to these and other questions and we have had an opportunity to speak with our voices instead of our thumbs, we will begin to swiftly narrow down all of the options out there to the one that most closely fits your profile. And one thing you can count on - our recommendation will not be based on the commission level of the specific line.

Other than that, you can count on one more thing: We will make every effort to talk you out of traveling to Europe in late August.

Q - What security measures are in effect on the river cruise ships in light of the terror attacks happening in Europe and elsewhere?

A - Not sure which terrorist attacks you refer to. It is far more likely you will be killed by a television set falling from the sky (off an apartment building roof) in the US than a terrorist attack in Europe. But the answer to your question is that river boats have security in place to determine who is and who is not boarding the boat. They use a room key id system. More importantly, while cruise ships are out at sea, a river cruise operates under local jurisdictional control. The local police and swat teams would be summoned immediately were there an incident. It would be misleading, however, to suggest that a highly-trained small security force is a part of your river boat crew. For the most part, security is handled, while in port, by staff with additional on-board responsibilities.

We do not want to offer a cute response. This is a serious topic. But we like to look at statistics rather than FOX News headlines. The most dangerous part of any journey abroad is the ride to your departure airport. If you drive America's roadways and live under America's gun laws, your risk of being killed is significantly greater than the "risk" of traveling abroad on a river boat.

Q - We are interested in spring or fall of 2016. My husband has health limitations, requiring extra rest. He may need to bring a Travel Scooter for taking city walks, or we'll need to plan for a taxi. We need help in understanding which lines, trips, cabins would best suit us. We have not taken a river cruise previously, and found your website most helpful. We have both traveled in Europe many times.

A - Thank you for your question. Given liability issues, you will want to work with a firm that specializes in handling cruises for those with some form of mobility issues. This is a very specialized field and river boats are not particularly well-suited to accommodating motor scooters. Crew is not usually allowed to help with lifting wheelchairs or scooters on or off the boat.

We are not experts in this field and we would direct you to the experts at either Sage Traveling or Flying Wheels Travel. Generally speaking, we would suggest you look first at Scenic. Each of their boats has elevators and handicapped equipped cabins. Several of the AMA Waterways boats also have handicap access cabins. Despite the availability of these cabins, your request would still need to be presented to the legal department at each line to see if they are willing to assume liability. This may all seem rather harsh, but we want to be honest with you. River boats are not constructed to meet the same accessibility rules as hotels or cruise ships.

Q - I would enjoy a themed cruise around wine and/or food, but my wife doesn't care. Is there a possibility of reduced pricing if we waited for a last minute booking?

A - No. River boats offer their best rates to those who book earliest. They assume guests speak to one another about pricing matters and they realize that travel agents would be really upset with the line if clients came home saying there were people on the boat who received better pricing because they booked at the last minute. By giving those who book earliest a discount, the river boat companies are using a rationale that is easily understood by all concerned. The whole notion of last-minute space on river boats is often understood. The fleet generally goes out full. These lines have offices in several parts of the world and they have travel agents and travel writers they would love to have fill those available cabins. The fact is that so-called "last minute space" hardly ever exists. And if there are a few empty cabins, most of the sales and marketing executives we've spoken to feel it is better to sail with them empty than to create a potentially distressful situation for guests who booked at the appropriate time.

Q -  Where the Elbe River is concerned trust me you signed up for a bus tour. Our Elbe River "non-cruise" was supposed to leave Prague on July 5th to meet our boat, the Alstrid, up river a small distance away. Since there was almost no water in the river what happened to our group was that we were taken by bus to Dresden where Viking used our ship as a floating hotel for 3 days. They later bussed us to another of their boats the Beyla, where we stayed for another 3 days. Viking then took us by buses to see the sights, some of these bus rides involved hours of riding on a bus to see a sight/s and then go back to the ship.

It is my understanding that the port of Potsdam on the Elbe River was closed 3 weeks before our "non-cruise" was supposed to leave. Viking should have cancelled our trip then and there and given us a full refund rather that pretend in their email that we might be able to cruise. Viking needs cash flow even when the water doesn't flow, perhaps that why we weren't! offered the chance to cancel our trip.

Fellow travelers I have checked the website http://riverboatratings.com/, Viking is ranked # 5 there. Of the 11 river cruise companies shown in the ratings apparently Viking is the only company that scheduled cruises on the Elbe River in 2015. In the fall of 2014 AMA Waterways, for example, cancelled their entire 2015 schedule on the Elbe River because of low water problems in 2014. AMA's representative, Brandon, said that they don't want to cancel any cruises because their aim is to give their customers first class service and cancelling cruises certainly isn't giving first class service.

I spoke to my attorney and passed on the concept of "Implied Contract", he agreed that this was valid in this our situation. An Implied Contract is a legal term upheld by the US Supreme. Basically if a company says that they are going to do something for it's customers then they are legally bound to follow though to make sure that it's done. Just by the name, Viking River Cruise, the company is supposed to give us a river cruise.

They did NOT deliver on their promise to give our group and many others a river cruise. Viking can't control the low water levels, however, they can give full refunds when they know that there is also no chance of cruising the Elbe. Viking didn't give all of us adequate notice so we could cancel our trip and get a full refund. Some people were already in Europe so they couldn't have cancelled their non-cruise'" on the Elbe River since they were already on the continent. Other people in our group were never notified about the low water issue !

For the hundreds/thousands of Vikings non-cruisers on the Elbe River who were not properly compensated for not cruising you may file a complaint with the BBB. bbb.org/losangelessiliconvalley/business-rev… You will see that Viking has 48 complaints registered with the BBB over 3 years. I'd would guess that that is just the tip of the iceberg. On May 28, 2015 the Better Business Bureau Board of Directors revoked Viking's accreditation. Viking is back now with their A+ grade. Everyone should know that companies pay the BBB to be listed. The slate has been wiped clean from just 3 months ago when Viking's accreditation was revoked. Interesting.

We have a group (46 people, who communicate daily via email) of us who have been inundating Viking with registered letters of complaint to the Chairman of Viking plus other senior executives, multiple emails and multiple calls to customer service. Don't waste your time with emails, telephone calls and complaint letters to Viking. See suggestions below as to how you might get some response from Viking. So far they are stonewalling all of us hoping that we'll just go away. Not a peep from Viking as to giving us a better offer than their standard offer of voucher for $ 1,000 per person for a future cruise, where they plan to make more money off of us. Viking has been advertising recently 2 for 1 cruising in 2016 plus $ 2,000 in vouchers to the general public, which is the same deal that they are offering our group of aggrieved customers. Does that sound fair ?

My wife had never traveled to Europe before and had never been on a river cruise. She is still waiting for her first river cruise. For people who want to complain about Viking's mishandling of their complaints I'd suggest filing a complaint with the Better Business Bureau (BBB). You may also complain on Viking's Facebook page, subject to being banned from Viking's Facebook page by Viking, that's happened to one of our group. You may also send complaints to http://riverboatratings.com/ << this group doesn't accept advertising so that they aren't beholden to any river cruise company. I'm going to copy this post and send it to riverboatratings. The editor will probably respond to you. Check earlier posts here for a website to check water levels on the Elbe River. I'm sure that one of our German friends who have been providing us with great information on the Elbe can re-post that web address. If you ever hear from a Viking representative make sure that you get an agreement to your satisfaction.

Lastly I think that all Viking employees should read this article in Inc. magazine about how to customer complaints. inc.com/matthew-swyers/8-steps-to-handle-cus… Best of luck getting Viking to come up with an acceptable agreement/settlement for you. Thanks for hearing me out.

A -  Thank you for your letter. Quite frankly, we receive a fairly high volume of complaints and we do not wish to become a site filled with postings by amateur critics whose real identity cannot be verified. Your note had enough specifics to ring true and there were serious water level issues on the Elbe in early July.

We could only find one question in your e-mail; "Does that sound fair." The question refers to the fact that Viking's offer of a voucher for $2,000 a couple was the same offer the general public receives. Your concerns, your terrible experience, and your feelings, are completely understandable. Rather than write an essay in response, let us list some of our reaction to the important issues you have raised in this correspondence:

What Viking did - turning your River Cruise into a partial Bus Tour when the river you were scheduled to sail was impassable, is standard industry practice and your letter could apply to virtually any of the major river boat lines. Viking's failure to respond to you in a human, personal manner is not standard industry practice.

We have been pursuing the issue of prior notification where water level issues in Europe will prevent passengers from enjoying the river boat vacation they think they will be receiving. We cannot find a single river boat operator, to date, that has an advanced warning policy in place that will allow guests to cancel their cruise on short notice due to river levels. That said, your travel agent should have known the Elbe was closed down and should have urged you, as we do with all European river boat clients, to carry the best available cancel for any reason insurance. If you have normal insurance, the "Act of God" provisions will serve to provide the river boat operator with an escape from liability.

Your comments that the public gets the same offer, 2-1 cruising in 2016 plus $2,000 in vouchers, that was offered to you int he form of two $1,000 offers. That is not true. Viking River has always had early booking discount offers in place. Their brochure prices are high enough to accommodate two-for-one pricing. It is a marketing ploy that many cruise lines and river boat companies use. It is, of course, a phony offer, since virtually no one pays the list price. But your goodwill vouchers are on top of any current offer. So it is a real offer. Offering vouchers for future cruises is standard industry practice on virtually all of the lines.

We are not certain that your attorney is correct. But we are not law school graduates so who knows what the courts would rule. But we want to share our opinion that every river boat brochure makes it extremely clear that bus tours may be substituted for portions of a river cruise when uncontrollable weather conditions make passage by ship possible. Every cruise line and river boat company has those clauses in their contract of passage. Unfortunately, few travelers read them and even fewer travel agents take the time to discuss this aspect of "risk". And that is what it is. When you book a river boat cruise you do run the risk of it not operating as described for any number of operational reasons outside the control of the river boat operator. Don;t think this is unique to Viking. The very top-rated lines substitute bus touring and hotels for the river boat experience when conditions make that necessary.

The money issue troubles us as you seem to have a lack of clarity on what the benefits were with a group of 46 travelers. You did not get the same offer as others who booked your scheduled cruise. As part of the group contract your travel consultant signed, you would have received at least three complimentary cruises for a group of that size. That adds up to well over $10,000 in free passage. Normally that money is pro-rated among members of the group giving them a further discount. Or, instead, it may have been used to provide free cabins for the leaders of the group.

We do sympathize with your position and we feel particularly touched by this kind of experience for your wife's first trip to Europe. But let us suggest that your group has gone about this in exactly the wrong way, guaranteeing a non-response from Viking which, based on your legal threats, will now stand behind its contract and brochure. Your travel consultant earned, by our calculation, a minimum of $30,000 for this group. You should not be dealing with Viking River or wasting your time sending letters to its Executives. Your travel consultant should be fighting this battle on your behalf with the sales department and her contacts at Viking. Your consultant has likely done many other groups and represents some substantial revenue for Viking. The negotiation as to compensation for the group should have taken place quietly, behind closed doors, so that Viking could have an opportunity to service your agent and make certain that the agency did not lose your business. Your agent would have pointed out that the group is "media savvy" and that some offer should be made to "avoid airing this in public in forums and elsewhere." That's the way to get things done. You have placed Viking in a position where their back is against the wall. Your letter makes us wonder what your consultant has done for their $30,000 + commission?

Finally, let us restate one of our fundamental travel rules for river boat consumers. All of these lines have lovely brochures. Their ships are essentially the same size and they all sail the same rivers. They all use the same gene pool of guides and they can only offer tours based on what is offered by the local tour operator in town with whom they have a contract. You can have an enjoyable, in fact excellent, experience on Europe's waterways. When everything is going well there is nothing better and you can have a truly memorable vacation on any of the lines reviewed on our site. But our ratings include a key component that is totally unknown to the consumer. One of the most important measures our ship inspectors and evaluators measure is the manner in which a river boat company reacts when things do not go perfectly. And we can promise you, there are vast differences in this regard. That is one of the primary reasons some lines score much higher than others in our ratings. Include this consideration next time you choose a river boat or cruise line. Ask your travel consultant how the company you are considering has handled past issues involving high percentage guest dissatisfaction based on the inability to operate as scheduled.

We know you feel this is a Viking problem. We wish it was. Viking is, by a wide margin, the world's largest river boat operator. You are always going to see more complaints aimed at Viking than any other line. That is to be expected. You are also going to see Viking named "World's Best ......." in various magazine reader polls since they have the largest number of past guests, most of whom rate their river boat experience quite highly. That is why the cruise or river boat consumer should never pay attention to Reader Polls. Clearly someone failed to notify your group properly. Unfortunately, the Elbe is well known to have some low bridges and water level issues. June and July, seem to produce the most cancellations. . Several other lines experienced disruptions. Please do let us know the outcome.

We apologize to our readers for the length of this response but we felt that, in this case, it was necessary.

Q - We are intrigued and excited about the new Crystal river boats. But before we get too carried away, please let us know about the prices for the new boats. They sound expensive. A - It is common in the cruise and river boat industry to do what is called a "soft PR Campaign" releasing small bits of relevant information for maximum press impact. We won't have any specific pricing for the Crystal product for several months but we are anticipating a 20-30% higher per diem than their closest rivals. The product will be very inclusive and the staff to guest ratio will be the highest in the industry. The standard cabins will be larger than their competitors and they will have some large suites. We certainly think that pricing for this product could come in at $500 per person per day for an entry-level cabin. Crystal River Yachts will not be allowing their competitors to have too much advance notice concerning pricing so it cannot be used against them. Crystal Cruise per diems, by comparison, currently range from $450 - $800 per person, per day. Bottom Line: We expect they will be the most expensive option on Europe's rivers but also one of the most inclusive. They may also be the best. We've obtained a picture of the prototype being launched at the yard in Germany.

Q - Hi! My mom (75), daughter (14 by next summer) and I are planning to travel to Europe next summer. We are hoping to make a river cruise part of our European tour. I have been trying to research and sort through many tips and reviews and the limitations with 3 traveling together. I am ready for some help! My mom and I have been to Europe several times, but never on a river cruise. We want it to be nice of course, but do not need super fancy, thus hoping too to save some money. I have been looking at the Rhone river since it is an area that we have not been, and we have contacts along the Rhine to visit later on our trip. Croisi does not seem to score very high, but seems like it might offer something that will work for us? We were specifically looking at The Carmague and The Gateway to Provence (7 days - package without transfer). Also, we are not interested in being transported back to our original destination. Can we save money on any of the tour companies by not !

A - Hmmm - we think there are two or three questions here. Let us try to offer you some specifics:

01 - Crosi is a well-known European budget line that we would not represent. A better option might be Emerald Waterways which is the low-cost affiliate of Australian-owned Scenic, one of our highest-rated river boat lines. But if you would like our advice it would be to sail on a line like Avalon or Uniworld or, of course Viking. You will have a better overall experience. We'd rather see you in the least expensive cabin on the best line than a nice mid-range cabin on a line that appeals primarily to budget travelers. You are most likely looking at cost differences in the hundreds rather than thousands of dollars. Remember to use our per diem cost formula.

02 - The Gateway to Provence itinerary is a personal favorite of ours. We think you are on the right river path.

03 - If you disembark your cruise before it reaches its final port, you will need to have your travel consultant prepare special paperwork to secure the line's permission (it should be granted) But don;t expect any refund for unused days. There is no way your unused cabin can be re-sold.

Really hope this is helpful.

Q - Hello. My family and I are interested in taking a river boat vacation in Europe (May 2016). I will be traveling with my husband and a toddler (who will be shy of 2 years old by the time of cruising), as well as two sets of grandparents. I am looking for a family friendly, but sophisticated (if one exists) line. My husband and I have been on the Paul Gauguin and the Aranui, and greatly preferred the latter (to give you a basis of our travel preferences). We have also used the Holland America line and disliked it immensely. We mostly prefer self-guided adventures but feel that a river boat cruise would be best for an extended family vacation.

A - River boats are small and, given the target audience, it is safe to say that toddlers are not welcome. In fact, they are not allowed on-board. Tauck allows children 6 or older on their river boat itineraries. If it is a special Bridges family sailing then 3 years of age is the youngest allowed.

AmaWaterways and Uniworld require children to be at least 4 years of age. Even if allowed on-board, parents will need to endure  glances and outright glares from some of the other guests. Riverboats are intentionally designed to discourage children by severely restricting the number of accommodations that will accommodate tykes. They claim it is an insurance thing but we think it has a lot more to do with an older clientele that feels that small children will detract from the calm on-board. Based on some of the river boats we've sailed, young kids running around the ship screaming would be a major upgrade of the current quality of the evening entertainment.

We would strongly suggest that you delay, not forget, your plans to do a river cruise and, instead, do a Disney Adventure that will include a cruising component.

After some time researching, we think we have found a river boat that will, indeed, accept young children:

Q - We were really surprised to read your announcement regarding Crystal's new River Boat Brand set to sail in 2017. As Boomers who are still working, I suppose we're in a position to wait for Crystal to do our first river boat cruise. The question is should we? We appreciate find food and service, we're not snobs, but we love the way Mandarin Oriental and the Four Seasons brands treat us when we use their properties. We've cruised Silverseas but never a river boat . Tauck sounds amazing and we've learned so many things on this site. But it would be great if you would tell us if we should go with Tauck in 2016 or put it off a year? We love the best products that don't nickel and dime you for everything. We're foodies and a lot more interested in local life than we are in ancient history lectures. If you don't want to commit to a recommendation we'll understand. Who knows if this new Crystal line will be any good?

A - They will be known as the Crystal River Yachts and  they will be excellent. You can take that to the bank. Not perfect, not at the beginning, but these people understand luxury and they are not entering river boating to be second best. Their target customer is the upper 2% of  affluent travelers. Given your profile, and the fact that you do not need to travel in 2016, we would recommend that you strongly consider waiting for Crystal to launch in 2017.

Actually, you won't be waiting very long. The books will open on December 1st, 2015 and we would highly recommend that you call us that morning or as soon afterwards as you can. We expect the prime season sailings to sell out in the first 72 hours.

Q -  We are booked on a cruise on AMA Waterways that departs from Passau. We will be doing some traveling in Europe before jumping on the boat and we arrive at the Munich Airport the day we are to board. I was wondering how we might get to the ship from the airport without using a private driver etc.  We really  enjoy making independent arrangements using public transportation. We will only be carrying large backpacks with our clothes and things, so no luggage issues. We travel light and we're really casual folks.

A - If you are planning on doing a one week river cruise on AMA, one of the top lines, you will be embarrassed if you are not properly dressed. We are amazed that you think you should board a luxury product that is fairly sophisticated with only a backpack.  Could we convince you to change your cruise to something offered by Amtrak?

You can take a public bus from the Munich airport (Bus 635) to Freising train station (2.40 Euro single ticket) and then take the regional train regional train from Freising station to Vilshofen station.The train runs app. every hour with the bus leaving at 15 min past the hour from Terminal 2. The ride is about 2:10 h. The train station in Vilshofen is within walking distance to the Danube river.

Good luck and condolences to the folks who will be sharing your dining table aboard your boat.

Q - Thank you for your informative site. Very much appreciated. Background: My wife and I are interested in an Eastern European river boat cruise next year for our 35th anniversary, ideally in September or October 2016. We've been on one cruise (Princess Alaska cruise w/Denali) and I would not say we're "cruise types." But having traveled extensively this summer through multiple countries - in and out of Airbnb homes, on trains/off trains, bus rides, occasional hotels, etc. - the idea of one bed for ~10 - 14 days and the opportunity to visit several smaller towns and cities sounds great.

Dilemma: Viking has 2 for 1 sales through August (Passage to Eastern Europe), Tauck has something similar, AMA, too, but some have a land portion, and some cruise lines include items that others don't. We aren't that price conscious, but, aren't snobs about food, service, or amenities, either; pretty relaxed travelers who could manage independently in ports and/or go with the flow, too. Any recommendations would be very much appreciated.

A - Forget about two-for-ones. It is best to figure the per person cost without air or insurance for a French balcony cabin. Take the total price and divide by the number of nights aboard the boat to get a per diem. Always use this technique and you will never be duped by clever marketing discounts that turn out to be misleading at best.

You are well traveled, a mainstream traveler, and you really are independent. You will have to pay for basic shore excursions as all of the better lines include them. For value and the level of quality you are seeking, we would recommend that you look first at Avalon. The company is operated by a low cost mega tour operator, Globus,  and you will feel that you are receiving good value. It is not an inclusive line.

Q - Last year, I booked an "Elegant Elbe" cruise for July 2015. Two days before flying to Prague, I received an email from Viking that the river was low and that our itinerary would be altered. They reported that we would have to move from one boat to its sister ship during the cruise. Neither boat moved from their moorings in Dresden and Wittenberg the entire time! We were transported by bus to the towns and attractions on our itinerary. The first day of the "cruise," they combined two land excursions into a single day and took us out in sweltering heat. It was miserable.

Viking has offered us a $1,000 voucher toward a future cruise. I think this is an insult, especially since I never intend to travel with them again. Since returning to the U.S., several of us passengers have contacted Viking to complain. Viking has attempted to ignore us and, when they have contacted some of us, they have tried to get them to sign non-disclosure agreements before negotiating any other form of compensation. Does this sound a little underhanded to you?

While Viking cannot control the weather and water levels, they can certainly cancel journeys when they know the water levels will preclude any cruising! From what I have seen online, very few companies still cruise the Elbe River and virtually no Elbe cruises appear to have taken place this summer.

If Viking had canceled this cruise, my trip insurance would have kicked in and covered both the cruise and my air fare. As it stands, I spent a tremendous amount of money for a cruise that never happened. Have you any advice?

A - We feel your pain. You have been victimized by unanticipated weather patterns in the heart of the summer season. Understand that this was, legally speaking, an "Act of God." Viking is out the money it spent on alternative arrangements and the total cost of all the $1,000 vouchers they offered. Your consultant should have pointed out that Europe has been experiencing serious heat alerts in July and August for the past three years. This will continue, if you believe in global warming. If you don't believe  in global warming, please move on to one of the user-generated fake review sites.

Our advice is to never deal with a river cruise line yourself. You have no clout. Your agent should be fighting this battle. Your agent has much more clout than you do as an individual. This is particularly true if your agent is a member of one of the better consortium groups which gives Viking River millions of dollars annually. Before booking any river cruise, it is essential for consumers to discuss and verify that their consultant is on a first-name basis with the  line's top executives so, in cases like this, where something goes terribly wrong, there is a human being who can be contacted on a professional to professional basis.

While we can't fault Viking for unexpected river conditions, we wonder why your agent was not notified of conditions before you got on your flight to Europe. We also would prefer that your refund was in cash as it seems obvious you will not sail Viking again. Try not to get upset next time you are watching Public Television and those lovely Viking commercials run. Finally, just hang on, Trump says he is going to fix the river boat "problems".

Q - We have been told by our agent that river boats sell out a year in advance. We can travel in September or early October but nothing we would want appears to be available. If there is a shortage of boats, why don't they just build more?

A - Construction involves paying in Euros and currency rates figure prominently in any new shipbuilding negotiations. Now that the dollar is quite strong against the Euro, we are seeing some major commitments from the river boat lines to significantly increase current capacity.

Here is a fact that says it all: This year, 2015, the major cruise lines will launch a total of seven new cruise ships. At the same time, the major river lines will launch 41 new vessels this year.

The implications of this fact are staggering. From our perspective, we are already seeing river boats having to tie-up to other boats in port because if a severe shortage of proper berthing facilities. . We are seeing major sites like the Abbey in Melk, inundated with visitors from the river cruise fleet. So we will soon be asking the question - "How much is too much" when it comes to Europe's major waterways? It will be interesting to see if new river boat berth building can keep pace with the new arrivals. From reports we are seeing, we seriously doubt it.

So, yes, they are building boats. But if they build them, will you come?

Q - We are getting a lot of pressure from our friends, Mel and Susan, to take something called a Haimark boat through Vantage Travel. Wondering if this sounds OK. Our friends are a bit more adventurous than we are. He's an Orthopedic Surgeon who seems to want to be his own patient. He dives, he runs, and he pokes about the world, sometimes reluctantly dragging us along (I'm an attorney). This would be a trip to India and we wonder what your take might be of the overall product. It would be on the Voyager ship. Love the site - let me know if I can help if they ever come after you for telling it straight.

A - This is a tough call. The ship is brand new and is called the Ganges Voyager. She  has 28 Suites and Americans will most often book the full program through Vantage or APT River Cruises, companies that charter the vessel.

Do the trip. The sites you will see, the smells, the otherworldliness of it all, far surpasses a river cruise through Central Europe. You will experience humanity and you will be traveling in a high level of comfort in suites that range from 260-400 square feet, among the largest on any river boat. But you will see incredible poverty and you will be afraid to eat in some of the places you visit. You may well get sick and, if you do, you will still think the trip was worth it all.

One caveat. There are a number of countries we have designated as "High Satisfaction Risk" destinations. India is one of them. If you are thoroughly prepared you will love the trip but you must prepare yourself for encounters of a third world kind.

When recommending travel to countries on our "High Risk" List, we normally do not recommend any but the very top outfitters such as Abercrombie & Kent, Cox & Kings, or Travcoa. We would prefer to see you int he hands of a major tour firm that has a substantial office presence in India. This is just not a place where you want to be dependent on a firm that uses subcontractors  for guides and other local services. Our rule of thumb is that as a destination's  level of squalor and government corruption increases, so should the level of tour operator you use to go there..

Q - We read your site after thinking we might take a river cruise. Our conclusion is that we would want to go with one of your top recommendations. Your site gives both the up and downside in a really refreshing way that we have not seen elsewhere. But given those downsides, how is river cruising as popular as it is what with the flooding issues, the just OK food, and limited shore excursion choices. Don't take offense, but a really cynical person could conclude that riverboatratings is actually written by the mainstream cruise lines to point out the negatives in a river boat vacation?

A - Oops - you caught us. This is really a cruise site masquerading as a river boat review site. How insightful of you. The only thing is if you read our sister site, www.luxurycruiseratings.com, you will see that we take the same approach with the cruise industry.

Please understand that the  goal of the travel provider is to so befuddle the consumer that you will actually believe the product hype. Most travel products are designed for the typical American traveler. That translates to a demographic profile something like this:

A lack of knowledge and interest in other cultures, strict budget, no foreign language skills, not gourmets, and prefers package pricing. Yet, most travel advertising sells the dream of hassle-free luxury combined with romance and privacy in an unspoiled paradise. So there is the disconnect. They are trying to sell luxury to people who are unwilling to pay for it.

River boats provide wonderful vacations as long as the consumer is informed about the product and knows what to expect minus the hype.

There are dozens of river boat companies. We only review the top-rated among them. So, as a consumer, you might be wise to pick # 4 or # 5 on our list of the top lines. We hope that all visitors to our site will recognize that these are the best of the best - we've left off the really miserable options clogging up the rivers of Europe.

The big question we think that any first-time river boater needs to ask is whether or not they might be better off on a small, five-star luxury cruise ship. It is important for travelers to understand the differences. For us, the value of being in the center of charming and culturally significant villages and towns in Europe at a reasonable cost with a choice of inclusive or non-inclusive services makes river cruising a good option for most travelers. As to your specifics; flooding is a statistical possibility. You pays your money and you takes your chances. The food can be good, it is often fresh from local markets, but it is rarely the stuff of Foodie legends. To that we say : "So What?" You can find excellent food in virtually any river boat port. Finally, yes, there are limited shore excursions. But you are in the center of someplace fascinating and many travelers just walk off their river boat and do their own thing. Some guests do walking or even hiking tours. Virtually all of the lines have bicycles available for the use of their guests. No need to do a bus tour unless you feel it is what you want to do. Don't take our style, and occasional criticism, as negativity. If river boating was not a wonderful vacation option, we would not be devoting this much effort to this site.

Except for the conspiracy theory part Mel Gibson, we really appreciate your question.

Q - We were just about to contact you folks to do our first river boat voyage. We've cruised the large cruise ships perhaps a dozen time, most often on Crystal, which is the creme de la creme. So we were rather shocked to read that Crystal is actually launching a new river cruise line. Is this true, should we wait, what do you think about this? It must be every exciting for you all.

A - We are besides ourselves with joy. We are all wearing Spandex tee-shirts that proclaim "You Grow Crystal." Nothing like a river cruise line with no name, no boats, and no specific points of differentiation. But that is coming.

Luxury operator, Crystal Cruises, recently purchased by Genting Asia, which owns Asia's Star Cruises and a hefty stake in Norwegian Cruise line Holdings, has announced that Crystal will launch two new river boats in March or April of 2017.  For competitive reasons, details will come out in dribs and drabs. No one really understands why Crystal would enter this arena since profit margins on a two or three-ship operation are potentially meager when compared with three new ships carrying 3,000 guests.

Crystal River Boats are the biggest hush-hush story in the industry and details will be leaked very slowly, for competitive reasons. If they are really going to launch these new boats and have them sailing by spring 2017, the books would have to open no later than June 1st next year. We would suggest putting off your decision until then as we do believe that Crystal may become the world's top-rated river boat brand. It is, currently, their game to lose. Unlike other river boat operators, Crystal's management already knows how to launch truly five-star luxury products. It remains to be seen if the  limited construction and size options of boats that will fit beneath Europe's locks and bridges enable them to truly design a product on the rivers of Europe that is superior to all existing inventory. For river cruise enthusiasts, this makes for a rather fascinating case study. Let's all pull up our chairs, open a nice Pinot from Oregon's Willamette Valley, and watch this thing float out of the yard.

Q - Based, in large part,on the ratings you offer here, which are incredibly helpful, we booked a Tauck River Cruise in June of next year. As I just read what you have to say about flooding and draught and all sorts of things I never want to have to worry about on a vacation, I wonder if Tauck will still operate and if there is any chance they will give us a bus tour. My travel agent says they will do the right thing. Will they if the Danube floods?

A - This is a real issue for any river boat company in Europe. The answer to your question is that yes, even Tauck, will have to bow down to what their marketing department refers to as "The River Gods>" They even have a cute cartoon about the possibility of a change in plans on their web site.

When you book directly with Tauck there will likely be no discussion of negatives. If you book with a travel agent, your agent will receive the following message:

"It is almost time for _______________ to join us on the Blue Danube Westbound - we hope they are as excited to cruise with us as we are to welcome them aboard,

As travel professionals for almost 90 years, we have learned to prepare for the unexpected. And while any number of potential challenges may necessitate a change in travel plans, they won;t take the fun out of their Tauck River Cruise experience. In the event we have to re-choreograph their trip, please be assured that their satisfaction is always our first priority.

Occasionally, we experience challenges that may impact our river cruises. These include adverse water levels caused by too little or too much rain or trouble navigating the locks due to mechanical difficulties, or even worker strikes. While these circumstances are out of our control, we have plans in place and suppliers who are ready to assist in the event of a necessary change in itinerary."

So, yes, Tauck will do what every other operator tends to do. They will do the best they can to salvage your vacation. But here is where the lines differ. Who are those suppliers that Tauck's e-mail references? They are some of the best available. Tauck will generally use a higher grade of hotel if your cruise is going to turn into a land tour. They seem willing to take a financial hit when this happens. This is what the brochures and the amateur "critics" know nothing about. When things go south, there are major differences in the ways in which each of these lines reacts.

But the bottom line answer toy our question is that, yes, you can get a bus tour with Tauck if the River Gods act up. But do note that Tauck is already known as one of the world's premier escorted bus tour operators. Their competitors lack a 90-year history of operating such tours. And when you need to do it on the fly, based on the latest weather conditions, it is best that your river boat company have some experience in this area,

Q - Everyone we speak to in Hartford says do the Danube the first time. It seems like it is like doing Paris on your first trip to Europe. But we had dinner last night with a neighbor who happens to have moved here from Stuttgart, and he says he prefers the Rhine. We're so confused, we thought we'd just let you make the decision.

A - It is confusing because brochure-speak makes all the rivers look and sound beautiful. And then there are those magnificent ads from Viking River on Public Television (we naturally assume that our followers watch public television - if you don;t, please return to Cruise Critic). The fact is that we can argue any of Europe's rivers from the lovely and underrated Duoro in Portugal to the lovely Moselle and Seine.

We're not sure that first time European travelers should begin with Paris. Better to save it, after you have seen eastern and Central Europe, and toured the Greek Islands. So no, we don;t feel that one has to start with the Danube, although with Prague, Vienna, and Budapest, it is the safest "you're going to love these places" river in Europe.

The Rhine River cruises fulfill the dreams of most first-time river cruisers with a wonderful collection of old Roman ruins, Cathedrals, and, of course, castles. The best section of the Rhine is between Mainz and Cologne. Normally, when you do a Rhine cruise for a week or more, you will actually be sailing several rivers and tributaries including the Main, the Neckar, and the Moselle rivers.

When you sail the Rhine you are looking at an 820 mile potential journey that takes in six countries including Austria, France, Germany, Liechtenstein, Holland, and Switzerland. So you could easily argue, and we would agree, that it is the Rhine, and not the Danube that is Europe's most important waterway. You will see terraced vineyards and incredible castles yes -but you will also be traveling a rather congested waterway with a fair amount of industrialized sections of the river in view.

There is one memory about a Rhine cruise that is really special, aside from the fact that if you are there, you are missing the US Presidential campaign coverage - in mid-summer, July and August, many of the hilltop castles participate in a pageant called "The Rhine in Flames" in which the most stately palaces and castles are beautifully lit at dusk. Slowly cruising by this incredible scene is almost worth the price of admission.

Q - I want to sail in an Explorer Suite on one of the Viking River Long Boats. Their size appeals to me. At a cost of $25,000 for a one week cruise, I would expect to have a full King size King bed. Just want to make certain that is what I will get given the tendencies, as RBR points out, of some of these brochures to distort.

A - Your requirement for a true King bed has been interesting and we have thoroughly researched this matter. As per usual, the marketing folks have done some exaggerating and a wee bit of deliberate distortion. Here is how Viking describes the bedding in their top suites: "Hotel-style beds 79 inches x 63 inches (with optional twin-bed configuration)"  So what exactly is a "hotel style" bed? Well it serves to point out that this is not a boarding school or a penitentiary style bed, which is helpful.

Viking's Explorer Suites include what is typical in most of the cabins on river boats throughout Europe, what is known as a 'European Queen' or two twin beds pushed together with a bridge in between that forms a single large bed.  These beds are larger than a queen, but smaller than a king. You would have boarded the boat, paid for the top accommodations, and then been disappointed with the bedding.

Uniworld, rated higher than Viking, does have a true king beds in their Owner's Suite on their newest ships. The River Beatrice sails the Danube and the 300 sq ft Owner's Suite does offer a proper king bed.  But these "suites" are considerably smaller than Viking's 445 Sq. feet. Many guests appreciate Viking's modern Scandinavian design.

There are some people who are quite used to King bedding and they feel constricted in anything smaller. River boats, on the other hand, must constantly look for ways to conserve space. If they had their way, they would never accept guests over five feet.

In fact, there are very few true king beds on Europe's rivers. To make it easier for you next time, we've compiled a list of those handful of cabins that actually have true King beds. We'll save "California Kings" for another time as that would only serve to confuse the interior designers.

Scenic -  None Tauck -   None Uniworld - Owner's Suite on Beatrice or Royal Suite on Antoinette (Rhine) or Owner's Suite on the SS Catherine (South of France) AMA - Only Ama Dara and Ama Lotus in Vietnam

Q - I am extremely excited about taking my husband to Vietnam on an interior river boat cruise. My travel agent says that there are several boats that are now doing this but I would know who really has the best program and which ship I should be looking at. We are just starting to travel after my husband's retirement and we do appreciate nice amenities and rooms. We also want to be able to trust the food as there are no Vietnamese restaurants that I am aware of in our area of Alabama. Any advice would be appreciated and keep up the good work.

A - Well we're not sure we can craft an answer for you given our shock at the lack of creative Vietnamese cuisine in rural Alabama. But we'll try.

The very best current product in the Mekong is the 4r0-passenger Aqua Mekong which was custom built in Vietnam. The boat has private tenders which means you do not have to tie up alongside other ships in some of the major ports.This boat could easily accommodate twice as many guests. The boat has its own speedboats for explorations inland like the Tonle Sap Lake in Cambodia. You don;t know the name but you've seen the lovely photos.

Aqua operates the two highest-rated river boats on the Amazon River and their product in Vietnam is inclusive of all meals, wine, beer, transfers, and the use of kayaks and bicycles. For such an intimate boat there are some really lovely facilities including a private cinema, spa, infinity pool, and a small fitness center.

The majority of guests are from the States so the authentic food is cooked to American tastes, whatever that actually means. The French might say it means "no taste" but the point is it is not overly spicy food unless you request it.

Think teak, clean lines, and a serene sense as you glide along the river. We better stop here - it is starting to sound like an endorsement. When you return home and tell the neighbors you've just been to the Mekong Delta on vacation, please try to take pictures of their expressions for our site.

Q - We would like to book a Rhine River cruise for late September/early October 2016 and are trying to decide between AMA Waterways and Tauck Rivercruise. Do you have a suggestion for how we go about deciding which is the best option for us?

A - That is really an insightful question given that most consumers think that you book a cruise via an online booking apparatus. In fact, you will be paying for the help of a knowledgeable consultant, no matter how you book your river cruise, so we would urge you to take advantage of the complimentary services a top consultant can offer.

This would include discussions about your passions and purposes for this trip, your past vacation successes, and the kind of environment that would most closely suit your needs. That means establishing a relationship with a travel professional that is not unlike your relationship with your physician or attorney.

That is the real honest answer to your question.

Q -  We are riverboatratings followers down under. We booked Viking River through their Australia office with low cost flights . I told the Viking agent I would use flyer points to upgrade. He did not comment. My wife developed a back problem. This needed a flight with flat bed on medical advice. We asked Viking for help and it was then that we learned the 'O' class ticket means absolutely no changes so we had to buy a separate business class ticket for my wife and I travelled on the Viking booking. Her ticket was wasted. Moral: Don't trust Viking agent, beware the 'low cost' flight offer. Read the fine print and think carefully.

Viking, Chalon to Tarascon. We arrived at Chalon to find a bus and no cruise. The boat was at Lyon because of high water. How much notice should one expect. Of course, the fine print says that 'in exceptional circumstances, the schedule may change', etc. Then at the Southern end, we couldn't berth at Tarascon because of "construction'. Hard to believe that the cruise could be shortened by 40%. Complain and be offered $250 off your next cruise with Viking. In my case, that's a very safe offer because I would never go Viking again.

A -  There is actually a small army of past river cruisers who are dismayed by their river line's inability or "unwillingness" to give them or their travel agent any advance notice of likely flood conditions a day or two before their long international flights. We feel that there are real issues that are not being addressed publicly that surround the question "when did you know about it".

It seems like a coincidence that so many river boat guests arrive in Europe only to be told at the airport that they will not be sailing.

Some of this falls on the shoulders of the travelers themselves who are perfectly capable of going online and checking river levels. But since high or low water is considered "An Act of God", no refund is ever required if the end result is a land tour by bus instead of a cruise on the water. There is no central clearinghouse for European waterway conditions and calls to reservation headsets sitting in their cubicles in the middle of Kansas, hardly have a clue about the ability of the company's boats to properly operate a scheduled itinerary. Those decisions are handled by a department generally called "Marine Operations". Consumers who wish to inquire about the status of a sailing before they depart from home ought to be speaking to Marine Ops if there is any doubt about river levels.

Q - I am wondering if you can recommend a wine/food program on a riverboat or barge. We really want excellent food and your ratings seem to play down the overall quality of the cuisine on the river boats. We're from Sacramento and we visit Napa often. We expect to have two or three other couples join us, one of whom owns a restaurant with an excellent wine list.

Trust you can advise these California "Winies". I fear our travel agent drinks "Ripple".

A - If you want to make the better of the riverboat options, consider the Food and Wine designated AMA Waterways sailings or the highly-regarded  "A Taste of France" Tauck itinerary in France.

But given your profile, we want you to think seriously about doing one of the excellent French barge trips through the Bordeaux or Burgundy regions of France. The food, inclusive wines, and close up and personal scenery will far eclipse anything offered on a 120 Guest river boat. But the trick is to try to do this trip with two other couples and book far in advance. There are a few absolutely lovely three-bedroom barges available through a knowledgable consultant. The majority of barges in France offer wonderful, leisurely sailing but smallish cabins and bathrooms that only a supermodel can endure. If you travel as a sixsome, and we know you Californians like to do that, the boat opportunities really open up in terms of comfortable accommodations and attention from the crew.

Most French Barge itineraries are six nights rather than seven and the experience is more costly than a river boat cruise. But for many of those who contact us about the various merits of the river boats, the barge option in France is a wiser choice.

 

Q - How often, after all of the hype, are river boat sailings in Eastern Europe cancelled due to water levels? Are there certain months when this is more of an issue. Some of the forums seem to have contradictory information.

A -  Forums do not generally present "information". Instead, they give you the personal views of people who may or may not be actual travelers. They may have a vested business interest in disseminating their "information" and, quite often, they are living in countries where amenity and service expectations are far different than those of the sophisticated American traveler.

River boat cruises become bus tours when portions of the river have high or low water. High water can be caused by sustained rains or the melting of ice in the Alps or similar mountain ranges. Low water is most often due to sustained drought, most often during July and August.

You really can't predict this occurance but the pros like to avoid late April, August, and October sailings. The chances of any  European  river cruise encountering water-related operational problems averages out to about 3%..

Q - We have been told that AMA Waterways has double balcony cabins on its boats. Is this really true and how do we get one?

A - AMA first  designed double veranda cabins in 2010 with the  debut of the AmaBella. It is a rather unique cabin design and one that we think gives AMA guests a real advantage. The first balcony is French, with floor to ceiling window that opens. The second balcony is a true "American" balcony that accommodates a table and chair. It is tight but adequate for pre-dinner cocktails.

This will allow for lots of fresh air, wonderful unless you are cruising past one of the industrial zones on the Rhine or the Elbe. But we want to caution first-timers that it is likely they will want to look at land from the upper deck rather than a balcony that eliminates at least 50% of the available view. Our bottom line advice: Look at total square feet rather than the type or even number of balconies in your cabin. When it comes to riverboats, every square foot matters. The most common scenario in an unfortunate river cruise experience is a couple that booked a "mid-range" cabin that turned out to be something like 150 square feet, never realizing that there are some prison cells that are larger. The food, however, is somewhat better on Europe's waterways.

Q - We seem to have a choice of different size river boats, with the largest belonging to Viking River. In terms of density, are there real advantages in terms of one size over another? The fact that everything is shown in meters adds to my confusion. Really useful site but you should have video of all the boats.

A - For video, go to youtube. For good deli go to Katz's. For river boat information without the marketing hype, stay where you are. The fact is that there are only two or three current models of riverboats when it comes to size. They all have to pass through the same locks and under the same bridges so a revolutionary size/design is unlikely. Most of the boats are close to 443 feet or 361 feet in length. Even the Viking Longboats, the biggest on the rivers, are still 443 feet long. The Viking River Baldur holds 190 guests while the Scenic Pearl, the same length vessel, carries 171 guests.

The Viking Sky is 361 feet long and accommodates 150 guests while the same length Avalon Poetry 11 carries only 128 guests. But Viking's Longships have some new designs that permits for more public space per guest. We think that river cruiser currently have a choice of a boat that carries about 130 guests versus one that is 80 feet longer and carries 170-190 guests.

The newer boats tend to be larger to increase yield and so often have more modern facilities. But at this stage, we would not recommend that you eliminate any of the vessels featured in our ratings on the basis of size alone. If you want to be picky, and we know you do, the 361 foot model has the better per square foot per guest ratios.

Q - We have signed up for our first cruise on Tauck and we are getting concerned about the dress code and just how formal it will be. Can you tell us what we should bring on this cruise and just how dressy it gets. We went on one of the big "forum" sites and everyone seemed to think that Tauck was really dressy. Some even said they would cancel their booked river cruise if ties were required.  What is the truth here?

A - Every river cruise line, like every cruise line, comes with a "Sophistication Score" as well as a "Redneck Rating". They vary. Unfortunately, brochures really don't describe what your fellow passengers will be like in any helpful ways. Brochures are usually made using models who look like the kind of guest the company would like to attract.

Tauck has a high sophistication score, partially because many of its guests are worldwide travelers who have been with the company on several of its global journeys. Here are the unstated rules of river boat dress requirements:

01 - No riverboat line has formal nights. Leave all formalwear at home. Never rent or even borrow any clothing for a riverboat journey. It is never necessary.

02 - Longer cruises on the Rhine and Danube will include evening events where a suit or sports jacket and tie are appropriate. We do not believe that a suit for gentlemen is ever really necessary on a riverboat. We would suggest that gentlemen bring one tie. On cruises of ten nights or longer, men should bring two sports jackets and ladies can bring a blazer, or two, one or two simple dresses, and pantsuit outfits. Always bring a light scarf or sweater as the air conditioning on river boats is designed to confuse the brain into thinking you are traveling to both Africa and Antarctica on the same journey.

03 - The dress naysayers are generally correct: You can do a river boat cruise with pants and a shirt and no one will ask you to leave. The Sophistication Index closely follows the ratings. If your spouse is a qualified redneck simply say "no formal nights at all" and let it go at that. Riverboat men should expect that they will want to wear a sports jacket with an open-collar shirt to dinner. The problem comes in when you are socializing with other guests or attending special evening events ashore. People who believe that they can travel anywhere outside the United States without recognizing that other countries are generally dressier than we are, might do best to just vacation in the trailer park and save a good deal of money.

Q -  We will be celebrating our 40th anniversary and we would like to go on a river cruise. We are looking at one of the two-week itineraries between Budapest and Amsterdam..Outstanding food is one of our prerequisites. We'd hate to be in Europe for two weeks dining on banquet-style or luke-warm buffet meals.How do we avoid this?

A - Since you used the term "outstanding" to describe your culinary expectations, we would have to say that we seriously doubt that any of the current crop of river cruise lines will meet your expectations. The food aboard the top river cruise lines, particularly AMA Waterways, Tauck, and Uniworld is often quite good. But river boats have small kitchens, rather-limited option menus, and food budgets that just don't match that of the Top Ten-rated cruise lines.

If you are seeking truly memorable cuisine on the water in Europe, you will need to refine your search to include the smaller, inclusive, five-star lines. The best lines in our ratings for food are Crystal and Seabourn. The Oceania ships have excellent food at a lower price point.

Finally, we would strongly suggest that you look at the possibility of doing a river barge trip in the south of France. Many of these barges employ talented chefs and you can accompany them tot he local market in the morning where they purchase the best and freshest offerings.

As a general rule, never expect really special cuisine on anything that floats with per diems under $500.

Q - We were on a Uniworld river boat tour last year - first one ever - newer ship - ss Catherine - as foodies (and realizing this is a cruise ship and not a Michelin star restaurant) - we found the food to be extremely good - also, they include all drinks and cocktails and had excellent included wine pairings - we were in Bordeaux and Provence - cabins were beautiful and well appointed - no tips - everything included..  we did not think the tours were anywhere near the level of those on Tauck (had previously been on a Tauck land tour) but were acceptable plus - varied with the guide. we met a nice couple on the tour who just invited us to join them in October on a Danube cruise - due to their time limitations with dates and desired itinerary- they booked Viking (a suite) and we are going to join them...

Our feeling is that having travel and dining companions you enjoy adds a lot to the trip....Reading various sites about Viking i do have misgivings about the food not being all that great; do not like that cocktails are not included and that tips are not included I also did not think Uniworld did as good a job as Tauck does at taking care of you from start to finish - greeting at airports, etc.... also, Tauck land tour had all ages of people - not just older ones even though it is expensive...

We have not finalized the Viking tour but i wonder if we are making a mistake and spending all this money Just to be joining some other folks....

I am not clear on what your website does - do you offer travel agent services? i realize you want to be low-key..... but how low can you go!?  LOL and thanks for your help.  we need to decide in the next couple of days.

A - You have been on two lines whose overall services are more highly -rated than Viking River's. But you can have a wonderful time on Viking, which has helped make it the world's most popular river boat company. Chevrolet outsells Porsche, Target sells more jewelry than Tiffany's. We would make this particular decision based solely on how badly you want to spend time with these new friends and how disappointed you might be to travel on an alternative without them.

We are not a travel agency. We are an upscale vacation planning firm celebrating our 30th year in business. All of our personalized booking services in conjunction with the finest river cruise lines, ocean cruise lines, and escorted tour companies, are offered to our carefully selected clients on a "No Fee's Ever" basis. We are not hunting new clients here so we can afford to be "low key". We are quite serous in our desire to be travel truthtellers given the nonsense about travel and travel products on the crowd-sourced sites.

Q - Love both of your sites. How damn refreshing to hear the truth without ads or sales bs. But please, help us out. We sell river boats and we want to be sure that we have it right. Is "Riverboat", as in your site name, correct? Or, are these just boats or, should we be calling them ships. Anything you can do to straighten out the terminology would be appreciated.                 

A - Actually, "riverboat" is not a proper term. As Douglas Ward, the author of the respected Berlitz Guide to Cruising observes, a boat is owned by someone privately or leased out. It belongs to someone. On the other hand, a ship is ocean-going so that doesn't really work. The proper term is one that virtually no one uses - "rivership". They generally are designed for rivers, have flat bottoms, a Captain and crew, and three or four accommodations decks. They are obviously designed to navigate Europe's interior waterways, including passage through locks and under bridges.

If you want to impress your friends, and clients, use the proper term "rivership". A boat is the proper term for something stored in someone's back yard.

Q - My wife and I are River Cruise veterans, having done cruises along the Rhine and Danube with Avalon. Now, we are looking at a cruise in the Duoro River Valley. We've sort of narrowed it down to AMA or Uniworld. We love the fact that we can come here and get straight advice - so which one should we take?

A - The two new ships along the Duoro this summer, Uniworld's Queen Isabel and the AmaVida were, interestingly enough, both launched by DuoroAzul. They are the country's largest river boat company and most of the better boats sailing the Duoro are leased from them. Most of the river boats that are well-known are actually owned by in-country operators who lease them out or by the banks that finance them.

The Queen Isabel is more stately and the AmaVida is sleeker. We like the Queen's heated swimming pool and gourmet restaurant, You will get to see at least five World Heritage Sites while tasting some wonderful food and the region's best port wines.ost guests on these programs do a two or three-night pre-cruise stay in Lisbon, a charming, and often-neglected European capital. A day trip to the white stone "white villages" is a wonderful day excursion.

We really think you will be pleased with either of the two ships under consideration. Base your decision on price and cabin location/availability.

Q - Wonderful web site with lots of great information. My wife and I are looking to take our 5-year anniversary in Europe and a riverboat cruise seems to be at the top of the list (It may be the whole trip or only spend half of it on the boat). However...we're in our mid-thirties and I know that will put us on the younger side of the clientele onboard. Budget is not a huge concern. We're looking for a good mix of relaxing/eating/drinking on the boat with a variety of excursions (not too many museums) time to explore small towns, biking by the river etc. Tauck and/or Uniworld seem to be the best river cruise candidates based on what I've read: Do you agree or have other suggestions? Any itineraries you would recommend for us "youngins"?

A - We know lots of couples in their thirties and forties who have had some extraordinary travel experiences because they have the rare wisdom to realize that sharing your travels with those who have lived twice as long as you have can bring forth fascinating insights and experiences. So don't cave in to "ageism". We would say that, given your profile, you ought to concentrate on river boating in France or along Portugal's Duoro River, We think that AMA, with its emphasis on wine tastings and more modern approach might be your best option. They do have, for instance, walking tours based on the guest's physical fitness capabilities. Join the serious walkers on tour or ride bikes with them through the towns, and you might meet some really interesting people. We also think you should remain open to the idea of both small ship cruising on a ship like  Sea Dream or one of the better French Country Barge Programs. Your age requires some carefully thought out travel consulting but, in the hands of the right advisor, we have a feeling you will get it right. We hope you won't be offended if we mention that every word written on this site has been prepared by someone who has left his or her thirties along the side of the road.

Q - My family is in a similar situation to the folks who wrote to you about Viking from Columbus. We have read every word on your site and I guess we have one question to pose to your Editors. What is the single thing that you like the most about Viking River? Your response will really help us make a decision, more difficult since we don't come from the middle of the country and we are "buffeted" by the winds of craziness out here in Palo Alto.

A - We love Palo Alto. Sometimes we fly to SFO and rent a car just to be able to sit in the Starbucks on University and Waverly to listen in on conversations that demonstrate all that we don't know or understand.

So thanks for asking us and not Siri. The thing that we like most about Viking River, really like, is the modern Scandinavian aesthetic. We think it works really well on river boats and it tends to make a ship seem more modern and fresh.

Q -  We are thinking of joining two friends from Columbus on a Viking River Cruise along the Danube next July. As we were getting ready to call in our reservation, we came across this site and were wondering if you were aware that yours is one of the only sites to downgrade Viking. One of the other couples has sailed with Viking and they thought it was terrific, with really good tours and gourmet cuisine. But your site seems believable so now we don't know if we should go. Who do we believe? This whole travel decision-making process has made us dizzy and we really can't make head or tail out of all the information available. I'm sure there are others in our position.

A - We're sure you are right. But don't lay that at the feet of river cruising. The problem is two-fold. Amateurs have opinions based on extremely limited experience and marketing people for the tour companies distort the truth about their products so they can sell more of them. Confusing the consumer into thinking they are on the best product at the best price is part of the game.

Here are some things you can do to get at the truth:

Unless your friends have  devoted most of their adult life to studying and analyzing comparative travel products, discount large portions of what they have to say.

If you use the internet, never believe what anyone tells you about the product if they are featuring advertising from the same or similar products.

If you are reading about travel products in the press, try to ascertain whether or not the reporter has accepted a free trip in exchange for a "review" or puff piece. You live in the center of the country and you are better equipped to discern fact from fiction than you might imagine.

Viking River is a very good river cruise line. But, based on the personality and preferences of potential cruisers, we find ourselves recommending better options fairly often.

Q - My  next-door neighbor and his wife, who are far better traveled than we are,  just returned from a river cruise where they said they got a great deal of knocking about as the ship progressed with the ship rising and falling and shuddering. They were on a longer Rhine/Danube cruise, something we are considering, so we are naturally concerned. My wife is deathly afraid of sea sickness and has never cruised for that reason. I thought a European cruise along the "quiet" waterways would alleviate her concerns. Love to know your thoughts.

A - Our first thought is that, perhaps, you should consider moving. Your neighbor is prone to exaggeration. The rivers in Europe just never get that rough. They are as smooth as advertised. Our suspicion is that they were traveling between Amsterdam and Budapest, a stretch that includes more than 100 locks where the ship can be lowered or raised. There can be some scrapping as the ship's side brushes against walls or equipment and there is some creaking and churning. But that happens in our bedrooms at home. We try to warn you about anything really worth being concerned about when it comes to river cruising. This is not one of them.

Q - We were referred to this site by our travel agent and were surprised at your placement of Viking River Cruises below many of the smaller, lesser-known lines. The Conde Nast Ratings apparently rate Viking River near the top. No offense intended, but why should we believe a web site versus a respected publication like CNT?

A - No offense taken - it is an excellent question. First of all, the ratings you refer to are from the annual "Reader's Choice" poll. Readers send in their ratings on a wide range of travel products. Since Viking River owns far more than 60% of the total European river boat inventory, it is safe to assume Viking has more past guests in the USA than any other river line. They are, as well, the heaviest advertisers in the river boat category.

We just don't think that social media and reader votes, many of which are openly solicited by various travel products, ought to serve as the standard by which qualitative ratings are based. We think that any reader survey ought to be rejected solely on the basis of the voter's typical lack of reference in judging a great many same category products.

Finally, we wonder how any entity can claim to fairly judge products and their comparative value, when the products being judged pay huge sums of money to the web site or publication for advertising.

We will never do that. If we did, we would feel that we were insulting the intelligence of our readers. The choice is yours.

The question is not whether or not Viking River provides a superior river boat product. The real question is whether or not there are better options for you and your specific profile.

Q - It took my husband and I about five minutes on riverboatratings to figure out that river boating is really not for us. It all sounds a bit more mass market and regimented than we had hoped. But we did see that the very top-rated river boats are not necessarily Europe-based boats. Our profile is that we like upscale products, our idea of roughing it is a middle row seat in Business Class, and we do enjoy seeing somewhat exotic locales. We've lived in Zurich  and have seen most of Europe. Can you point us to the river boat you think has the best-designed, most comfortable cabins on an interesting non-European itinerary?

A - Our current favorite is the new 40-Guest Aqua Mekong recently launched by Aqua Expeditions. This is an all-suite boat that actually features California King-size beds in every stateroom. But what you may like best about this river boat, aside from its captivating crew and excellent itineraries in Southeast Asia, are the walk-in showers and dual-sinks in every bathroom. There is a media room with theater seating, a great evening concept for riverboaters, a small gym, and two Spa treatment rooms. The plunge pool has an outdoor bar, of course. This one might be more your style. Normally, we would have this cruise be part of a longer journey in the region possibly adding in time in Cambodia, Laos, Thailand, or Singapore.

Q - We have cruised Europe with Vantage and we recently returned from China where we sailed with Viking River on their Emerald. The Cruise tour did not really give us enough time in Beijing and Shanghai and we would advise traveltruth readers to try to add days in both cities. The cruise, however, seemed too long by a day or two. The real problem is that most of the port stops are industrialized areas and newly built factory cities were something we really only needed to see once. Travelers by riverboat to China should understand that many of the "historic cities" on the Yellow River program are now several hundred feet below the sea as a result of the dams in Three Gorges area, the world's largest ever public works project.

We found the food onboard and the service preferable to what we experienced on Vantage but were put off by many Viking River veterans who felt that the food in Europe was better because local chefs were sometimes brought on board to prepare their local dishes. This just didn't happen in China. And that is my question: We had a number of really touristy off-ship lunches included in the full day tours. The food was really marginal and virtually all of these restaurants sold trinkets to tourists and were huge, sort of like rest stop restaurants on the highway in the States. One place they took us to had North Korean wait staff that clearly didn't like Americans. Is this unique to Viking River and would we have had better off-ship food and service had we sailed with one of the higher-rated lines?

A - Probably. Included off-shore meals are a major expense for river boat companies and it is one area where you can be disappointed with a lower-priced product. The unpleasant North Korean service you encountered would not be tolerated twice by the top lines. But in Viking's defense, friendly, warm table service is not characteristic in areas of China outside of Hong Kong, Shanghai, and Beijing. Also understand the operational problems involved in finding a clean place that can serve one hundred and fifty, or so, Americans within an hour, while making it a friendly and memorable experience. Always judge the best travel products by how they react to problems not how they perform when everything is doing well. One would hope that your negative comments were reflected in passenger comment cards and that Viking would quickly remove this dining option. To ingratiate yourselves to the North Korean staff the next time you visit, you might want to present them with a DVD of Seth Rogan's latest movie.

Q - We are about to book a two-week river cruise on AMA, one of your top-rated lines. We will be traveling with good friends for two weeks on the Magnificent Europe Program. In evaluating costs we were wondering how the top three lines vary in terms of what they do and do not include in the way of beverages. If we are paying for every cocktail, things could get expensive.

A - The cost of liquor and beer does vary from line-to-line and destination. This is, as you can see, one reason why Tauck sells for a price premium. It appeals to those who like a more inclusive experience. Here is the latest listing of inclusive beverages on the top three-rated lines. Hope the olives are also sufficient for your needs:

Tauck -

All alcohol—all the time.  Many premium brands offered and included.

AmaWaterways -

Europe market-  Breakfast—Champagne is served.  Free flowing domestic beer and house wine at lunch and dinner.  All other alcohol is extra and charged to onboard account.  Many premium brands offered for purchase.

Vietnam/Cambodia---Complimentary local beers and house spirits all the time/ Unlimited house wine and lunch and dinner

Myanmar- Free flowing domestic beer and house wine at lunch and dinner.  All other alcohol is extra and charged to onboard account.  Many premium brands offer.

Uniworld - 

Europe market-  All alcohol included.  Many premium brands included but some premium brands/wine and spirits are extra.

China/Russia---Free local beer and house wine at dinner.  All other alcohol at an extra expense.

Q -  We are looking for advice concerning reports of neighboring stateroom's disturbing noise volume in Tauck's MS Inspire Loft stateroom # 104. The noise comes from other cabins vacuum toilet-flushing. (We are currently booked in that cabin for next summer). On the one hand, we read that Tauck and Scylla would address the problem but then read that a Tauck employee used the cabin and found no problem - which we presume was then not ultimately addressed. Can you please bring us the Travel Truth?

A - We would, first emphasize, that river boats are built using pre-fabricated cabins that are dropped into place. This process is nothing like the construction of an apartment or condominium and noise from adjoining cabins can be annoying, given the thin walls. On one recent inspection, we were able to keep track of our neighbor's digestive tract with a degree of specificity we found to be superfluous.

Yes, the Inspiration class cabins had an issue with toilet-flushing noise in certain loft cabins. Unlike some lines that might have publicly denied it, Tauck responded to Riverboatratings with a factual account of a quick resolution of this problem. During this past winter season, when the boats are normally going through their yearly maintenance upgrades, Tauck tore apart cabin walls and installed the latest type of sound-proofing insulation in all of the Loft cabins on both the MS Inspire and MS Savor,  The fact that the Loft cabins span two passenger decks is a bit of a structural challenge but it would appear that Tauck has gone to considerable expense to correct this problem.

Many of the posts you will see online about cabin noises are misguided as river boats, by definition, are poorly insulated and noise coming from adjacent cabins and on-board plumbing seem to be much louder than they would be on a small, luxury cruise ship.

Your cruise next summer should now go smoothly. As experienced cruisers of all kinds will point out, if you really expect it to be as quiet on-board as you own bedroom, consider renting out the entire deck.

As a closing suggestion: Bring a portable sound machine like the ones sold at Brookstone. It will filter out much of the corridor noise and adjacent cabin conversation. Some river boat and cruise passengers tell us that they often sleep with their noise-cancelling headphones on. One frequent river cruiser we know brings a small footprint C-Pap machine and mask whenever he travels. Ironically, he does not suffer from sleep apnea.

Q - Our agent has assigned us to a cabin that appears to be at the very rear of the boat on a river cruise we are taking next July. Just wondering if we should kick and scream. Our impression is that there was very little space left on the sailing. Does that sound right to you.

A - We would sort of need to know the line, the boat, and the category but here is our general take. The river will be calm. In fact the Europeans normally vacuum their rivers each night before retiring. But aft cabins are often next to or below alternative restaurant/bars. That could get noisy. Have your agent find out where the crew quarters are on the boat. As to  availability - nothing surprises us. We suspect your agent was being honest and you got one of the last available cabins.  Oh, and, please don;t "kick and scream" during your cruise. The walls are so thin you may get to listen to the Slovakian stand-up comics tapes being played in crew quarters.

Q - My wife and I, and my semi-annoying brother-in-law (he actually plays polo - what a toff) are looking at a Scenic Waterways cruise on one of their new ships, something called the Awful, oops, sorry, its the "Opal". Haven't heard much about this boat and my wife points out that you guys don't even review it. Love to have the good, the bad, and the ugly. Enjoy your approach.

A-   We will be adding Scenic to our reviews the next update. The fact is that Scenic Cruises is one of the world's top three luxury river boat lines. You don't hear much bout them because they are an Australian company marketing primarily to upscale travelers from down under interested in assisting the EU economies.

You will get better pricing on the "Awful" but let's look at the Opal. She will carry 169 guests and all cabins, even the standards at 160 square feet on the bottom deck, will come with "butler" service. The majority of staterooms fit into the "Private Categories" and they are 205 square feet and come with an innovation unique to Scenic; cabins that feature Scenic Sun Lounges, a design that allows each balcony to become a private solarium.

Virtually all cabins on the so-called Scenic "Space ships" are larger than competitors categories. While Tauck's impressive 300 square foot Category 7 Staterooms seem to sell out faster than any other category on any other line, Scenic's Space Ships, the Opal and the Jasper, will feature Royal Panoramic Suites that are 325 square feet.

There is a great deal of river boat "buzz" about the split pool on Sun Deck. Half of it is a heated pool and the other half features a unique swim-against-the-tide pool experience. One of the features that we really like aboard this new concept design are the restaurant windows that can actually be opened in nice weather. This will make it easier for Aussies at window tables to toss their empty Foster's overboard.

If you want the downside we would say that Scenic does not really cater to American guests and that is unsettling to some folks. You are more likely to chat up someone from Brisbane than Boston. A healthy way to look at it is that your vacation in Europe will have a down under feel to it and that might be a good thing. Scenic is a bit harder to book than the major lines that cater to the US market. We would highly recommend Scenic for those who have traveled to Australia and New Zealand and found the people friendly and engaging. That, by the way, is just about everyone.

Q - We loved  your response about river boat companies and their candor is talking about possible weather problems. We are scheduled to do a Danube cruise on Scenic next August  and it sounds as though that could be the time of year when draught and low water levels is a problem. We were wondering, looking ahead, if there is any advantage in terms of the direction of our cruise. We are headed downstream as things now stand. We're going to make our own air arrangements. How do we keep the line from cancelling our scheduled cruise after we have boarded our flight to Europe? What protection is there?

A - The general consensus is that the ships on schedules that take them upriver on the Danube handle low water problems better than itineraries in the opposite direction. The reasons for this are rather complex but direction does indeed matter based on the experiences of the past several years. Both flooding and draught just months apart would be an extremely unusual occurrence but we would not rule it out.

In the case of river boat journeys, we highly recommend insurance that offers cancellation for any reason. River boat companies do not generally offer a refund for "Acts of God". But some companies are much better at informing guests about adjusted sailings and routes than others. We measure this carefully when compiling our Ratings so we suggest you read them carefully.

If you book directly you are on your own.  The best protection is to do what a really good river boat consultant would do - carefully monitor English-language online German newspapers and keep in touch with news reports and the weather channel. Given the investment of any cruise reservation, the consumer should always take full responsibility for getting updated weather reports that include river conditions. Weather and strike conditions, along with re-confirmation of all of your flight details 24 hours prior to your departure from home are critically important. Don't leave this to the river boat company. They have little interest in refunding your money. And don't leave these details to your travel consultant, no matter how good you think he or she might be. . Given their work schedule, they cannot devote the time to last-minute checking that you might do. Here are the basics of what you need to do 24 hours before leaving on a river boat trip:

01 - Check for airline strikes and river water level issues. Are sailings being cancelled.

02 - Have a five-day weather forecast so you know how to pack and what issues you may be facing.

03 - Re-confirm all flights and all seats directly with your airline. (Your travel agent will provide the best contact numbers)

04 - Notify your credit card company where and when you will be traveling.

Q - We are one couple, of hundreds, whose river boat cruise turned into a combination cruise (on a different ship than we booked) and bus tour. We are rather surprised at the lack of advance information about flooding or low waters we were provided. Is this common and what are your views on this subject?

A  -  We are not particularly pleased with the manner in which river boat lines, in general, have handled this question of water levels and their effect on itineraries. This topic has not been tackled with candor and you are right to be concerned. Just this past week, one company, Viking River, had twelve sailings that were effected by water levels. Guests had to do partial bus tours or switch from one Viking ship to another mid-trip. Last year, dozens of itineraries on all of the major lines were affected and there are hundreds of angry guests who feel they were not given adequate notice or compensation for their troubles.

The problem has to do with both high water, caused by melting snow from the Alps and other mountain ranges, and the low waters in July and August caused by summer draught. In the former, river boats may not be able to fit under bridges. In the latter, river boats may lack a sufficient draft to navigate the waters.

We believe that the need to adjust itineraries, change ships, and alter schedules, happens more often than the public perception. Each company covers itself in the fine print and they have an absolute right, due to weather conditions, to make changes in the name of safety. But we have noticed major differences in the manner in which each company handles these matters, particularly as pertains to guest compensation or options to cancel. Many guests on river boats last year complained online and elsewhere that they were not informed that their boat would not be operating the full itinerary until they landed in Europe.

The most recent problems with high water occurred in late June of this year. Uniworld had to switch guests from the River Empress and River Princess. True they were mostly able to keep the same cabin assignments, but guests had to pack up and move in the middle of their vacation. Avalon lost several sailings days and substituted bus tours. AMA and Tauck were able to maintain their schedules. AMA claims none of its boats were, thus far, affected. Viking, which has larger boats requiring a deeper draft, had 12 sailings affected.

Last year, during heavy flooding on Danube and the Rhine, Tauck was the only river boat company to offer full refunds to all booked guests based on their decision not to "operate a bus tour when our guests have paid for a river cruise." It will be interesting to see if Tauck can maintain that rather expensive policy should operations be adversely affected this later this year.

One of the concerns we have in terms of the rights of consumers to have all the facts, is that the range of issues is so broad, water too high or water too low, that there is no sure season to avoid both flooding or low water. Some of the new, larger river boats do require more draft and consumers might consider this when selecting a mid-summer cruise. One of the areas that seems to be most adversely affected by water levels is that portion of the Danube that runs between Regensburg and Passau.

There is all manner of anecdotal evidence about river boat issues on the various crowd sourcing opinion sites. But our professional view is, as of this moment, from everything we have seen, AMA and Tauck seem to have the best consumer-driven policies when it comes to an inability to perform the itinerary for which their guests enrolled. All of the so-called river boat specialist web sites are supported by river boat advertising so it is no surprise that this problem is minimalized. But information about water levels and each company's ability to operate each program, as advertised, is a serious issue that we will not shove under the rug, or under the river, in this case.

Q - I am so damn mad at my travel agent. We've asked her three times which side of the ship is best (we're sailing the Avalon Line on the Danube) but she doesn't seem to know. It would seem like a simple question. I think I'll just do it myself next time. Do any of your people know the answer?

A - Well, actually, all of us on staff here prefer the cabins in the middle of the ship. Smoother ride - ask for one of those. Probably best for you to book directly given your charm and sophistication. Most experienced river cruisers like to book the sider of the boat that gets the least sun as air conditioning on these boats is not particularly strong so afternoon shade can be a blessing.

Q - We have been looking at a longer cruise, next summer, from Amsterdam, but the reverse direction seems to work better in conjunction with my wife's work schedule, she is a pediatrician. Would appreciate any guidance here - how big a mistake would we be making to do this itinerary in reverse?

A - Upriver or downriver makes a difference when you are doing a Yangtze River cruise, or sailing the Nile River. But that has to do with the north/south directions you will encounter. Europe's major riverboat routes on the Rhine, Moselle, or Danube are more east to west so direction really doesn't matter. The locks need to be reserved in advance and the time in port is normally the same in each direction. That said, we love the idea of sailing into Budapest as the city seems to open up in welcome as the boat approaches. But that's just us. Don't worry about reverse direction - you'll still be facing forward.

Q - We are trying to figure out which river boat company has the best theme cruises for foodies like us. We're in our mid-forties, New Yorkers, and we couldn't conceive of going to Europe without food being our top priority. Which line should we look at first. When we asked our travel agent about river cruises she handed us a brochure for Holland America.

A - Our guess would be that you have another two decades before you will be ready for Holland America. But don't assume that the crowd on any river cruise, even those with a culinary theme, will have a younger clientele. The rule of thumb is that quality on the water is related to age of guests on the water.

The line you should look at first is AMA Waterways. A shortcut to doing a search is to know the terms they use to identify food and wine themes: "Culinary Delights - Bites and Sights" - "In Celebration of Wine" - "Gourmet Cruise" - "Chocolate Connoisseurs Cruise".

The good news is that you will have all day, every day, to search out the best wine shops, bakeries, and small village cafes along your route.

Q - My girlfriend and I are about to pull the trigger on a wine cruise by river boat. During our online search we discovered this site and were wondering if there is one line you might recommend. We're in our early fifties, live in northern California, and we enjoy going out to Napa whenever we can. I guess you could say we know our wine stuff and we would really like to choose a river cruise that goes into the most depth. Our particular interest, at the moment, is the Bordeaux area of France.

A - The closest you will come to a true wine enthusiast's cruise is the new "Bordeaux Vineyards and Chateaux" seven-night itinerary on Uniworld's River Royale. The cruise covers the Medoc region and includes special tastings, wine pairing lunches, and even an onboard dinner designed by two-Michelin star chef, Philippe Etchebest.

But that said, we suspect that you could be disappointed by the depth of knowledge you might glean on any wine-dedicated river cruise. If you would like to be with other wine snobs, gaining entrance to "closed tot he public" vineyards, and accompanied by a true wine master, you ought to be looking at one of the land programs run by a company called Fine Vintage Ltd. Deal with James Cluen, if possible.

You might also consider a two-week program that combines a river cruise such as Uniworld's, with a more in-depth custom week of private touring arranged by a top tier travel consultant. We are just concerned that you would find a lack of depth in any of the wine cruises operated by any of the river boat lines.

Q - We really are enjoying your web site but wonder why there is obvious favoritism shown to Tauck. We've been extremely happy with AMA, sailing on the AmaCello and the AmaCerto. Now, we are seriously thinking about their program in South Africa. We've also done a cruise on Uniworld on the Beatrice that was extremely enjoyable. So what's the story with Tauck? How come yours is the only major ratings service to list them as number one? You seem honest so I'm surprised you go so overboard with one line? I will tell you, some it reads like cash has changed hands.

A - Really? We suspect you are being paid a tidy sum by all of Tauck's competitors. No, seriously, your question, deserves an answer.

We are the only review site that does not accept any advertising and earns no revenue from online sales. We do not "crowdsource" reviews. Our inspections reports are done by trained industry professionals and leading river cruise specialists. We rate Uniworld and AMA quite highly but Tauck is rated # 1 because:

01 - They are a highly respected worldwide tour company with cash flow, staff, and management that other river cruise entities cannot match.

02 - Because they are, first and foremost, a top-end tour operator, Tauck is vitally concerned about providing the same level of quality that wins it numerous awards for the quality of its land-based tours.

03 - Tauck's customer service response to problems is significantly better than any of the other major river boat lines. Tauck's response to flooding issues is just one example.

04 - Tauck is the only line to place a three company-employed tour directors on each sailing. They create and manage their own shore excursions rather than farm them out. A Tauck Tour Manager accompanies every tour.

As to why we're the "only ones to rate them at the top? If you dig deeply, you will find that other river boat review sites are popularity contests with votes cast by individuals with little or no industry background. You should know that our current staff has been on 131 river boats and cruises. We have the motivation to get it right without fear of lost advertising and we have the background to do accurate evaluations.

But, look, ultimately you have to decide who you want to believe and we trust your judgement.

Q - Three years ago, we did a bus tour through Germany and we vowed we would never do another one. The hotels were awful, there was one large, extended family that dominated the tour, and our guide was a real snob who couldn't relate to the people in the group. So we were really excited about the prospect of returning to Europe on a river cruise. But lately I've been hearing that there is a good chance we will end up with a bus tour if flooding occurs. We're looking at a boat in France but don't know the good ones and what will happen if the rains come.

A - Given the press reports, we understand your concern. Here is what you need to know: The summer of 2013 saw the worst flooding on Europe's rivers in three decades. The Rhine, Danube, Rhone, and Saone all saw flooding. The situation was so bad that the French Government ordered all navigation along their rivers to cease operations. But this was truly a "once every 20 years" event. It could happen again, although it is unlikely as many sailings would be affected.

The solution is to sail with a company that has a "No Bus Tour Substitution" Policy. To our knowledge, only one company currently has that policy - Tauck River Cruises. That is one reason they are the top-rated line at the present time. Other lines, such as Uniworld and AMA, Vantage, Scenic, or A-Rose might provide similar levels of on-board service but they do not have a policy of cancelling a scheduled trip if flooding does not permit normal operation of the boat.

The majority of lines simply refer you to their liability statement which has words to the effect that they will not accept any liability for an inability to perform based on weather or other conditions out of their control.

Q  - I suppose you could say we are travel junkies. We've been on thirteen cruises and three river cruises, on Vantage and Avalon. Found lots to like about each but we sensed we were not experiencing the "top of the line". The "junkie" part is that we subscribe to about seven travel magazines and it seems like they all have their ratings and it is hard to know which ones are accurate. You are probably aware that your ratings are different still. We noticed that Travel + Leisure picked Tauck as # 1. This sounds like a pretty good recommendation. What do you think about their ratings and how they all seem so different? Males me wonder if these river boats aren't all the same.

A - We understand the confusion. It is, partly, intentional. For the most part, you are not reading actual reviews. You are seeing "Reader's Polls", which can be notoriously inaccurate because we do not know who is voting or anything about their travel backgrounds or motivations. The editors of the publications you are reading will usually not identify the best cruise product because they would likely lose the advertising support of the "losers". So it is left to crowdsourcing, a terrible way to choose a hotel, a cruise, or a river boat company.

Tauck is definitely the current top-rated river cruise option on most itineraries. But not always and not necessarily for your particular desires or expectations. These fleets are not at all the same. They each have strengths and weaknesses like any other travel product. If you want the upside as well as the downside, you should choose to work with a river boat specialist with whom you feel comfortable. You are going to be charged for their services whether or not you use a specialist, so you might as well take advantage of all of the expertise available. That last sentence, by the way, was uncomfortably self-serving, But true.

Q - We usually do the travel planning for our group of six friends (We all worked together at Caterpiller). Next year, the group wants to do a river cruise and we were thinking about the Rhine versus the Danube. We love walking around towns together, stopping to shop, having a drink or two, and stopping to enjoy a fine lunch. We're not a museum crowd. We have served in the military and we do have an interest in seeing some of the former Soviet bloc countries. Is the Rhine right for us? We have sailed NCL and Crystal and we're looking at Avalon and AMA. Love to have your best recommendations. Keep up the good work.

A - You are really late. It will not be easy to secure three cabins on the sailing and date you want for this coming summer. That said, we think the Danube is a better option for you. Both Avalon and AMA are well thought of but AMA comes in with higher ratings in most categories.

The Rhine offers some terrific castles and nice settings. It flows from Switzerland to Holland. This is considered a bit more of a history and culture itinerary versus than the Danube which starts in Germany, usually the village of Passau and ends in Romania. Many of the cities along the Danube were closed due to the imposition of the Iron Curtain. There is an energy in Serbia, Croatia, Slovakia, and Bulgaria that is palpable and it is, quite frankly, an itinerary that is a bit more exciting given your specific interests.

Q - So glad we discovered this incredible web site. But we're disappointed that you have nothing on CrosiEurope, a line we discovered online. They have offices in America so they must have a fair share of Americans onboard and they seem to be a great value. Wondering why you have not reviewed them and whether you think we should try them. We're retired and fairly comfortable but we hate throwing money away.

A - You know, sometimes it pays to delay a trip until you are financially ready to do it the right way. We don't cover CrosiEurope because we have devoted our efforts toward the true three and four star river boat companies that appeal to the American traveler. CrosiEurope has been sailing Europe's water4ways for the past three decades. It is a mass market product and they have always had some of the lowest pricing in the industry. They market heavily in Europe and any CrosiEurope cruise is likely to feature some Americans, with a collection of nationalities from all over Europe. The line includes and open bar as well as excursions at a price point generally below $2500 USD.  They are promoting themselves as a visit to Europe before you even get off the ship. This can work with guests who have lived in Europe and want a saturation experience. For most river cruisers, however, we are not currently recommending CrosiEurope because, at current discount levels, you can get aboard one of the higher rated lines for very little difference in price.

Q - I will be taking my wife on a Viking River Cruise on the new Odin Longship sailing from Germany on June 12th. My travel agent informs me that I have to pay in full six months in advance of my cruise departure. In reading the fine print, Viking makes it clear that final payment is due "ninety days prior to departure". I feel like someone is trying to take advantage of us and I'd like to know if this is some sort of a scam. This must affect others who sail with Viking River.

A - It does. You have read the fine print correctly but you are leaving out the key sentence which exempts "certain promotional fares". The fact is that nearly everyone who books Viking is on some sort of a "promotional" fare, if they weren't, they would be paying list price.

Normally, your travel agent would have explained Viking's payment schedule. It is not at all standard industry practice and it does raise questions about the financial situation at any company that requires full payment for a travel product that will not be consumed for another half year.

Some companies, such as Crystal Cruises, offer an early payment discount of 3-5%. But Crystal is very open about this pricing option. The problem with Viking's current policy is that they retain the right to charge a higher price if the guest does not make full payment on promotional fares far in advance. While we really do not wish to question Viking's current financial situation, it is true that building two dozen ships in a 36-month period requires substantial cash flow. Viking is clearly helping its bottom line with these full payment promotions.

Q - My wife and I have done eleven river cruises throughout Europe. We are now looking to expand our horizons a bit but we've learned the hard way that nothing is more miserable than a poorly managed/staffed river program. We've had a few of those. We appreciate your ratings, although from personal experience, we think that Grand Circle ought to be rated higher and, perhaps, some of the newer Avalon boats. It might also be a good idea to expand your reviews to include Scenic and Amadeus. Our question has to do with future plans to cruise Vietnam's Mekong Delta. What is the riverboat you rate number one in that area?

A - The best boat on the Mekong in 2014 will be Aqua Expeditions 40-Guest Aqua Mekong. The product is actually more creative than the name they picked for this vessel. Aqua will offer a one week cruise from Siem Reap in Cambodia to My Tho, which is less than a two-hour drive from Ho Chic Minh City. If you arrive ion Siem Reap one or two days early, which you would be foolish not to do, there are opportunities to visit the incredible temple complex of Angkor Wat.

Your comments are appreciated and we are currently hard at work on expanded reviews.

Q - Just discovered your site and am hopeful I can get an answer to a question that my engineer's mind can't help asking, We're contemplating a Danube Riverboat cruise, company to be determined based on my spreadsheet results, but I really want to know how I can best minimize the high river flooding that has led to some past river cruise vacations becoming bus tours. My wife and I have no interest in bus touring. Is there any data on when one should avoid river boats on Europe's rivers? I've been through the various company brochures and they never mention the flooding issue.

A - You have raised one of the river boat industry's best kept secrets. There is a season for flooding. That season is spring with April the month you definitely want to avoid, given your concerns. April and early May are the months when a combination of melting snow and predictable rains can cause a considerable rise in water levels. The issue is that river boats must be built within certain strict size parameters to be able to fit under low-hanging bridges along the major rivers. High waters mean the boat portion of the cruise must be cancelled.

The problem is that high water has occurred in May and even into early June. To minimize the risk of high water ruining your riverboat experience you might want to avoid sailing the Rhine or the Danube on the scenic stretch between Vienna and Cologne. As a rule, the Moselle is less likely to flood.

Our Editors would urge you to carefully consider our ratings of the major riverboat lines. Tauck is rated # 1 for a great many reasons not the least of which is their policy of not operating bus tours when people have paid for riverboat vacations. In the event of flooding, Tauck has issued full refunds or credits to all guests. To date, no other river boat line has adopted this policy.

Q - I know this is a tough question, but we are not world travelers, we've never been to Europe, and we are getting ready to start thinking about a river cruise for next summer. Is it too early to plan? We're on a bit of a fixed income and we can see only one trip for a week or two in our immediate future. We love sightseeing and we're not afraid to try foreign food. Can you start us off with the best itinerary for seven to ten days?

A - Actually no. Answering that question might give us some itinerary feedback, but you really don't want the best itinerary. You really need to look at the best itinerary for you. That can't be done over the internet. We need to get to know you a bit, your likes and dislikes, and even a bit about your expectations and concerns. Then, eventually, we will be able to pinpoint the very best boat and itinerary for this important vacation.

That said, we never duck questions here. The parts of the world that we think are most perfectly designed to maximize the joys of river boating are:

FRANCE   -  RUSSIA   -   PORTUGAL   -  EASTERN RUROPE  -  VIETNAM/CAMBODIA   -   and MYANMAR

Q - We've done a fair amount of research as this will be our first river boat cruise. The best options seem to boil down to the Viking Longboats, all of which are new, or the Uniworld company and their boat the Antoinette. We're in our early sixties, not all that traveled, and we like the finer things in life. We appreciate good service and we are choosing a river boat for a sailing in July or August next year. Any advice would be appreciated since the internet boards have confused the hell out of us. Everything sounds good.

A - Well everything sounds good but somewhere among the good is "the better or the best".  We have some concerns about a generation that seems to believe what it reads without knowing anything about the background of the reviewer.

You will enjoy your cruise no matter which company you choose. But in terms of overall quality, we would urge you to do the SS Antoinette with Uniworld. She is a one-of-a-kind river boat with beautiful interior designs by Uniworld's partner, the Red Carnation Hotel group. Uniworld has better food and the service is partly a reflection of the on-board math. The longships have 180 guests served by 40 crew members. The Anotinette sails with 150 guests served by a crew of sixty.

In hotel terms, look at Viking as a Marriott and Uniworld's Antoniette as a Peninsula. It is all in the details and Uniworld continues to rise in our ratings. As to the best month, July is always better than August on any itinerary in Europe. That has less to do with the weather than it does with the exodus of many small business and restaurant owners, resulting in closings that could affect your vacation. This is less an issue in Germany but it is an issue in Italy, Spain, and Portugal.

Q - Great to have a site like this where we can feel we are sitting down with real experts. Don't quite understand your business model, since the site has no ads and the advice is free, but you're not worried so I won't worry. Here's the deal. My fiance (we're in our late 30's)and I want to see Europe from a boat. Budget is not a big issue, but we both work in the commodities markets and our life is hectic in the extreme. We want something truly romantic. We found an itinerary on the Viking Sun that seems interesting. We're into walking, hiking, biking, and cuddling.

A - We think you should look into other options such as a small ship, high-end cruise. There are any number of potential issues but let us just bring up some of the major ones. You will be the youngest guests on board and a fair number of guests will be double your age. The dining room does not have tables for two. So you will be sharing tables each evening with new strangers you may not wish to meet. When you do get to bed you will notice that due tot he pre-fab construction of river boat cabins, the walls are quite thin. You will be able to hear voices from the cabin next door. You can have a King size bed but it will essentially be two twins with the Grand Canyon driopping down between you - not ideal for cuddling unless you or your your fiance is a circus performer.

Romanic is not what comes to mind in terms of this option. Skip it.

Q - We are rather pleased past guests of Uniworld. We think their cruises are, based on our experience, the "boutique" kind of experience on the water that we prefer. We just learned of your site and thought we would run their newest ship, the River Orchid, past you. It only holds 60 guests, which is, perhaps, more boutique than we would wish. Is this a boat you are recommending?

A - Not particularly. The Royal Orchid is a lease job, a 60 passenger boat that is sailing the Mekong River itineraries for Uniworld, one of the fastest-growing areas of the world for the river boat experience, Vietnam has a vivid history, beautiful scenery, and rather well regarded cuisine. But the River Orchid might be a disappointment after your positive experiences with Uniworld's product in Europe. The Orchid was launched just this year in the service of Uniworld and we would suggest a "wait and see" response. At this point, we would recommend that you consider AMA Waterways.

Q - We are about to pull the trigger on a cruise called "Waterways of the Czars" with Viking River. We note that you do not rate them very high. The ships in Russia look even older including the one I am considering, the Viking Rurik. The itinerary fascinates us but we are pretty much novices at this and wonder if you would suggest we reconsider?

A - No. Let your desire to see these fascinating villages and great cities in Russia guide you. We would suggest no less than a category BX Veranda. That will assure minimum comfort. The Rurik veranda cabins were redesigned in 2012. We share your enthusiasm for a St, Petersburg-Moscow "sandwich" sailing with Kizhi Island, Kuzino, Yaroslavi and Uglich in between. Do not worry about our rating of Viking River. They are not the top line in Europe but they are ione of the tio five lines in Europe. They are the world's largest river boat company and they are well funded and growing. They actually own their own boats in Russia - a real plus since it gives them total control over product design. The Chairman of Viking has a daughter named Karine Hagen who plays several important roles in the company. She lived in St. Petersburg for several years and she has a keen interest in the success of Viking's operations in Russia.

Go with an open-mind and an expectation of four-star comfort. The return on your investment will be significant. By the way, Russia cruises tend to sell out before their Europe-based counterparts.

Q - Now that Rush Limbaugh has called off his "boycott" of France and all things French, my husband and I are ready for our second river cruise, following a "Just OK" experience with Viking River on the Danube. This time we are looking at AMA, based on your reviews. But what about the Seine itinerary? What's the bottom line we need to know?

A - Most of these itineraries are quite similar, operating between Paris and Rouen. The air is always through Paris and pre/post programs in Paris are usually fairly-priced. Rush does not tend to vacation in Paris - another plus.

The trip highlights are clearly the opportunity to visit the Normandy landing beaches. We recommend that you allow us to arrange for a private guide from our approved list of US Military historians. Photographers go ga-ga over the beauty of Monet's gardens in Giverny.

Some of the lines offer longer voyages on the Seine as it flows north cuttingacross Paris and then heaqding to Norm,andy and the beginning, or end, of the English Channel at the port of Le Havre.

AMA will be a step up from Viking as long as you realize that gradations in quality among the major river boat lines are often quite subtle. You should notice better food and service on AMA.

Q - There is a lot of internet noise about the relative merits of certain locations on river boats in Europe. We've been told that it is best to avoid the cabins in the front because of "noise at night". What is this all about and is there any validity to this concern?

A - Actually there is. We'd like you to avoid the first three cabins on any side of the boat facing forward. During the night, when the boat is sailing, it will likely be passing through as many as two dozen locks. The boats often knock into side walls in the locks or do some scraping which causes enough noise to awaken some guests who are light sleepers. So it is a noise issue more than a "smoother ride" issue. Unlike cruise ships, mid-ship cabins on river boats offer few advantages other than assuring company on both sides of you and a longer walk to the staircase.

Q - Hopefully you can help us get an answer to a question that is not covered online or in the various river boat brochures. To what degree will the on board Concierge staff customize sightseeing or arrange for private guides? We love the concept of river boating, as you're presented them, but we know we would hate the group bus tours and walks.

A - Dear Mr. and Mrs. Anti-Social:  Sorry, you are not going to see this handled as it would be on a five-star cruise ship. River boats sell an inclusive product with touring always included. If you would like private sightseeing, that is best done far in advance, to assure the best guides, and with the assistance of a travel consultant who has overseas contacts. Do not depend on the ship's staff to customize your vacation. They can and will make dinner reservations ashore on your behalf but have few expectations otherwise.

Both Tauck and Grand Circle have several tour directors on board to make certain that all is well. They are generally American and tuned in to your needs. On Tauck, specifically, you might make a private guide request at the Tour Manager's Desk. But any guide still available at the last moment is likely to be less than you could have reserved months in advance.

Q -  As potential new cruisers, we found your site extremely helpful. But we did notice the absence of any information on boat safety and who has the safest river boats. Given the Concordia and other mishaps at sea, we wonder why the omission? We've never cruised before and we're rather nervous about all this. Any advice would be appreciated.

A - It might be safer to stay home since the most statistically dangerous part of your trip will be your drive to the airport on your way to Europe. As we always try to point out, driving accidents abroad kill far more Americans than all the terrorist acts or crimes against tourists combined. You always want to pay attention to the condition of the vehicle and the driver when traveling out of the United States.

You should never be "nervous" about a vacation so we would probably advise you to do something else like pretend you're in Europe while visiting Disney World. If you don't take this advise, know that we don't discuss safety on river boats because it's been pretty much a non-issue. You are always in sight of land and help is always available. Sea Sickness is an absolute non-issue. River boat accidents are rare and not worthy of concern. River boats do not stop at ports where tourism criime is an issue.

We don't talk about river boat safety because there is nothing to talk about. If something happens onbard that makes you uncomfortable, just dive off the balcony and swin ashore.

Q - Our friends found an ad for a river boat company we've never heard of called A-Rosa. They sound like a spaghetti sauce but they claim to be both deluxe and inclusive. Is this a line we should be looking at for a summer Danube cruise. From their ad, it looks as though they might still have space.

A - A-Rosa is a well regarded river boat company that, up until quite recently, was dedicated to the German market. This coming summer, for the very first time, they are being represented by David Morris International, a company owned by former top executives at Cunard and Crystal Cruises. They will be operating cruises specifically geared to American guests this summer on the Rhine, the Danube, and the Rhone. They will also offer several Christmas sailings,

Since they have not yet sailed as a revamped product on boats that will carry predominantly Americans, we would be cautious about the "deluxe" or "5-Star" designation. When we see a five-star river boat we will believe it, but let's give these folks a little room and see what develops. The "inclusive" part of their claims is generally true with shore excursions, gratuities, transfers and "unlimited" beverages all part of the package.

The business plan of this river boat alternative is to serve a somewhat younger demographic by offering more active and off-the-beaten-track shore excursions. This is easier said then done so we will be watching their progress carefully. Finally, A-Rosa will make everfy one of the voyages they operate for Americans themed, to attract those with specific interests.

The crew, of course, has been trained to offer high levels of service to a demanding German clientele. They are most familiar with serving the need sof the German guest. Witht hat said, we think your risk is low and the potential plusses of this experience might make it a good "be the first on your block" kind of river boat experience.

Q - It appears that cruising along Europe's best rivers is even more popular than we've been lead to believe. We are trying to travel the Danube in a top suite on Tauck and everything is booked up for the entire summer of 2013. Is this typical of the industry? If so, when do you advise those of us who want the better cabins at the best time of year to make our reservations? Should we start planning for 2020 now?

A - It isn't quite that bad - yet. But industry executives tell us they are quite pleased with the ability of the US consumer to meet the increase in new berths. Here is what you need to know:

Tauck - is now taking reservations for 2014 sailings. Pricing should be finalized in April of 2013. If you are holding a reservation for an upper deck balcony cabin, a category 6, you can reserve for next year now and cancel if you are not pleased with the pricing once it is released.

AMA - The books for 2014 are now open

Grand Circle - Bookings officially open this summer. But you can book now with a deposit for 2014 sailings if you are a preferred past guest.

Uniworld - Bookings for 2014 should open in March. Europe and Russia sailings will be available in Uniworld's computer system first. Sailings in Asia will not open up for at least a month.

Viking River - They have the most boats and they need to start selling immediately. Viking's entire 2014 progrsam is now available for booking including the newest members of the "Long Boat" fleet.

So here is our bottom line recommendation: You should book your river boat sailing, if at all possible, just after the New Year for a reservation during the following year.

That does not mean there is not availability - even last minute availability. But our advice does apply to those guests who want the top accommodations on the most popular boats.

Q – I am in the restaurant business and your site has pretty much convinced my wife and I to try a river cruise. My only question is whether or not I can use my laptop onboard for business two or three hours a day. I have to be in contact with our various franchisees even when I'm on vacation. Appreciate all the information without the nonsense and the ads.

A -  Bad news we're afraid. Internet service aboard river boats in Europe is notoriously spotty. This has less to do with the European broadband networks than the fact that internet service is usually turned off when a boat is passing through a lock, an event that can happen from 50-80 times per sailing depending on your itinerary. The good news is that you will be off the boat virtually every day and you will have access to internet cafes with excellent service. The crew generally knows where these internet cafes are located since many of them are gamers and they use the internet to communicate with family and friends at home. But have limited expectations for internet speed and service aboard your boat. River boat executives do understand that this is a current need and there are now two major companies that have developed the technology to fix most of the current problems. We think that you will see vast improvements in 2014 as well as a younger age group going on river cruises.

Q -  Like about half of the residents of our condo building, I am likely to be needing hip surgery. In the meantime my better half wants us to take a river cruise this summer. Is one line better at offering easier walking tours than the others? Enjoying the site quite a bit.

A -  All things being equal, we think you would be quite happy with the easy walking tours offered on AMA Waterways. They have pioneered multi-level walking departures for those with various walking skill sets.

Q – Which of the river boat companies would have the most sophisticated clientele? We are well traveled and we would like to be with people with a broad range of intellectual interests who are on a river cruise because of their cultural curiosity. We notice that there is a Sophistication Rating for cruise ships on traveltruth.com and were wondering if such an index exists for river boats in Europe? If we come across as snobby, so be it. We assume our names won't be used. A – No worries. The level of sophistication aboard river boats is much harder to define since the boats are about the same size, are in the same general price range, and ply many of the same waterways. But we never duck a question so we would recommend Tauck or Grand Circle since both operate worldwide land programs which many of the on-board guests will have experienced.

Q -  We have read that Grand Circle has a really high repeat factor. This is important to us and, if it is true, would be a reason for booking. We have been on more than a dozen Tauck Tours and on almost every one 75% or more of the guests were repeaters.

A -  We believe that Grand Circle, with the possible exception of Tauck, has the highest repeat factor in the industry. But that has a lot to do with the fact that Grand Circle is set up very much like a club and past guests receive constant communication from the company about new offers and itineraries. Grand Circle also has  a loyalty program called "The Inner Circle" that offers impressive benefits to past guests who have taken at least three trips with the company.

Q -  Friends have just returned from a European river cruise with Viking. They thought it was a terrific deal compared to big cruise ships but they felt that there was literally not enough food. No one offered them seconds and the staff seemed shocked when they asked for more food, calling in the maitre'd. He explained that they ordered "just enough to serve the number of passengers aboard." They also told us that all menus and food stuffs are ordered by corporate headquarters and that the food was excessively bland and not representative of local markets along the route and what they offered. We are about to decide on whether or not we will river boat or cruise and we were wondering if our friends experience was typical of Viking River and other river boat lines?

A – There are many reasons to go on a river boat versus a cruise ship. But superior cuisine is not one of them. It strikes us that you might be happier on a cruise ship. You can enjoy fine dining while the passengers off river boats are enjoying villages and towns in the center of Europe. Comments such as the ones you have heard are not infrequent. The blandness of the food is often a reflection of the age of the guests aboard river boats and the frequent complaints that "food is too spicy". This makes it difficult for river boat executives to please everyone. Keeping costs contained is an issue but so is the small size of the on-board galleys. The fact is that the vast majority of Viking River guests seem fine with the onboard food. There are reasons that Viking has grown so big so quickly.

Q - We have found a sixteen-day tour to South Africa run by AMA Waterways. I've never heard of them or the river cruise boat they are using, a boat called the MS Zambezi Queen. South Africa has been a dream of ours for a very long time. On this trip you visit Cape Town, then you do a safari cruise through the Okavango Delta and you stay for two nights each in two safari camps. The trip ends with two nights in Victoria Falls. At $12,000 per person not including airfare, this is a considerable investment. Since we've never heard of these companies we were wondering what you think we should do? Is this really a smart way to see South Africa and is the boat really reliable? It really looks nice. Can't wait for your response. Oh, I should add that we're in our mid-sixties, we live in Tampa, and, sad to say, we're not as well-traveled as many of the people who ask questions on this site. Our doctor says we're in good shape, but what the hell does he know?

A - We really think you have walked or, rather, stumbled into one of the exciting new programs in South Africa. We absolutely love this itinerary and, as safari programs go, the price is really quite reasonable given that it includes internal flights and some extremely good lodges. We think you should go, with one important caveat. First, let's clear up any confusion about the travel company involved. AMA Waterways is highly respected, earning their reputation primarily as operators of river boats in Europe. They place extremely high in our ratings, ahead of well-known brands such as Viking River and Avalon. South Africa is a new area of the world for them and they are actually selling space on the Zambezi Queen. She is an absolutely beautiful boat, built in 2009 with a modern design allowing for maximum viewing of the sites along the Chobe River in Botswana. Botswana is considered the best game-viewing location in all of southern Africa. The smallest cabin on the boat is over 200 square feet, larger than most European river boat standard cabins. The itinerary is masterfully designed.  Begin by flying into Cape Town, and then go to two different safari camps, then a four night cruise, followed by two nights in Victoria Falls - a truly wonderful collection of experiences.

But we said there was a caveat. The cabins on the Queen are not air-conditioned, only the public areas are air-conditioned. Guests sleep under ceiling fans in their cabins. This can work well, but you need to know this in advance. Would we do this program - do we recommend it? Enthusiastically.